About company DOO MONTBEL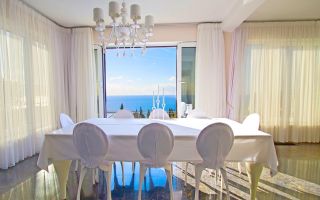 Residence permit in Montenegro + adaptation in the country is a BONUS for our real estate buyers, regardless of the purchase price.
D.O.O. Montbel has been operating in the Montenegro real estate market since 2012. During this time, we have acquired the status of one of the leading real estate agencies.
A guarantee of success is the selection of a reliable partner - a real estate agency with extensive experience, with its legal practice, good reputation and an impressive portfolio of objects in different market segments.
The main activities of the company are the sale of real estate and construction, investment in the construction of a new residential complex in Montenegro, providing our clients with a residence permit in Montenegro, escorting clients at all stages of immigration to Montenegro and adaptation in the country.
The main strategy of D.O.O. Montbel - an individual approach to each client and an impressive amount of "bonuses" for each of them.
Our creed in the construction of our facilities - QUALITY and RESERVED TIME!