At the moment company TR MAXIMUM LTD does not publish real estate offers on the portal. You can use the
Real estate agencies Catalog
to search for companies or services that interest you.
About company TR MAXIMUM LTD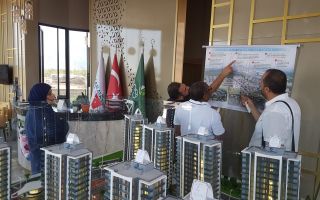 Our real estate agency TR Maximum has 25 years of experience in the United States.
We work according to American standards. Boutique style.
Escort of the transaction from A - Z Transfer from the airport there and back. We will help you in all matters, our employees speak Turkish, English, Russian, Ukrainian, Kazakh.
Paid travel and accommodation with the purchase of a real estate in Turkey is possible.
Call for details.
+90 552 605 7002
The best exclusive handpicked properties from reliable and trusted developers, in good and safe areas with developed infrastructure in our portfolio.
Our agency employs highly qualified agents, the best of the best.
The transparency and purity of the transaction, the comfort, and the safety of our clients are the most important things. Our highly specialized lawyers in this area are at your service.