Would you like to live in the Swiss Alps with an impressive cash grant upon your move? Or would you like to build a house on a free land plot in a cozy Nebraska town? Or maybe you are attracted by the opportunity to live near Niagara Falls and receive a refund for your studies? Prian will tell you about the cities, villages and states where the joy of your arrival becomes material.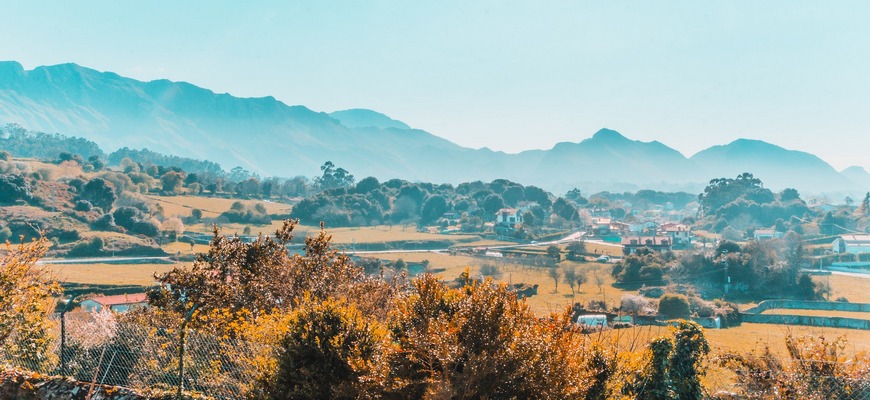 Italy has been making significant efforts to attract new residents lately. For example, for moving to the village of Candela in Puglia, the local mayor promises payments of €800-2,000, tax reliefs and social benefits. And the town of Ollolai in Sardinia offers a number of stone houses for only € 1. Now the Italian authorities are considering the possibility of exempting both local and foreign retirees from paying taxes for the period of ten years, provided that they move to Sicily, Sardinia or Calabria.
The majority of the places willing to welcome new residents with open arms are located in the United States. There are other options though, from Canada to Spain. It only remains to choose the reason - and go!
If You Wish to Change Your Place of Work 
Vermont, USA
The northeastern state, with gorgeous mountain landscapes, gorgeous forests covering 75% of the area, and a "refreshing" climate, is banking on freelancers, working for external employers, offering them а $ 10,000 payout over two years. The program  started operating on January 1, 2019. Local authorities allocated 100 seats for the first year and 20 for each  following one.
New Haven, Connecticut, USA
New Haven has many museums, restaurants, and one of the most beautiful university in the country is located here - Yale University. Local authorities have developed a program for families of young professionals, which involves three different payments.
 
The first one, in the amount of $10,000, relates to the new house: money can be spent on a down payment or repairs. But you must have lived in the house for at least five years. The second bonus ($2,500) is targeted to certain specialists: teachers, municipal workers, firefighters, military personnel, police officers. The third one ($30,000) is targeted to house renovation in case you have purchased an old building. The bonus will not have to be refunded if you live in the house permanently for at least ten years and your income does not exceed 120% of the family average index.
 
And one more news for children.  Local authorities provide free studying at a public college , the cost of which exceeds $22,000 for a high school graduate of New Haven with good school records.
Detroit, Michigan, USA
Due to the decline in the density of population in recent years, the city has launched the Detroit Challenge program, which involves payments to various professionals in the amount of $ 2,500 to move and work in Detroit. In addition, they are provided with comprehensive support in employment,  search of accomodation and adaptation.
Niagara Falls, New York, USA
The town is home to the so-named waterfalls, there are many hiking trails, wineries, casinos, quaint villages and designer outlets.
Niagara Falls is looking for young professionals and offers a student loan refunding program. Newcomers can receive a compensation up to $ 6,980 in cash for two years if they live and work in the city during that period of time.
This program is only available to recent graduates: applicants must apply within two years after graduating or within three years after receiving a bachelor's degree.
Saskatchewan, Canada
This megapolis is popular for its many outdoor activities, including freshwater fishing, canoeing, hiking, golfing and horseback riding, as well as the city districts of Saskatoon and Regina. The province is trying to attract former students with a withholding program for graduates that offers discounts for education.
You can get a discount of up to $20,000 - the specific amount depends on the program and the cost of education. If you have studied for only one year and have received a certificate or diploma, the maximum discount will be $3,000. If the program has lasted for two or three years - $6,400. If as a result of three years of study you have received a bachelor's degree - $ 15 thousand, if for obtaining this degree you have studied for four years - $ 20 thousand.
But they won't give you money. The amount is deducted from your income tax for seven years, and during this time you must live and work in Saskatchewan.
If You Want to Build or Purchase a House
Albinen, Switzerland
A small village in the Swiss Alps, Albinen, has only 240 permanent residents. Although many people own vacation houses here, permanent residents are rapidly leaving the area, so the village council decided to issue grants for purchasing of real estate in the amount of $26,650 for each adult who has moved here and $10,660 for each child.
But there are several conditions you have to meet: the age must be of maximum 45 years and the period of stay in the village for at least 10 years. In addition, the property you are moving into must be your primary place of residence and should cost not less than $213,190.
Curtis, Nebraska, USA
The State College of Agriculture is located in Curtis, and due to the annual Easter Show, the area is also called the "Easter City". Local authorities offer  land plots for free for  those who intend to build a house here. Conditions- construction must meet  specific requirements and be completed on time.
Harmony, Minnesota, USA
"The largest town in the south of Minnesota", as the locals and authorities call it, impresses by a number of places of interest, such as the  Niagara Cave, beautiful churches, pretty central streets.
Here you can make a tour around the Amish countryside and enjoy  fresh air every day due to nearly 100 km of cycling routes. Although it is worth considering that the temperature rarely exceeds +20, and the weather "pleases" with a large number of showers throughout the year.
 
The city authorities offer compensatory payments for construction of a house in the amount of $5,000-12,000 There are no restrictions on age, sex, income level, but you should live in this house for at least a year, the type of property should be for one family, and the asessed value of the property  should be  at least $ 125 thousand.
Lincoln, Kansas, USA
Lincoln describes itself as "a dime-sized city with the heart of a dollar." The population is оnly 3.5 thousand people here, but the infrastructure is very well developed: there are medical centers, central streets with cafes and other entertainment, good Internet connection and even a golf course.
The city authorities are distributing free land plots on the condition that the new resident starts construction within three years after  signing  the agreement and completes it in a maximum of a year and a half. There are now 21 lots in the city, according to Lincoln's website. At the same time, accomodation here is not very expensive: the average cost of a house, according to Zillow, is $64,400.
Marquette, Kansas, USA
The small rural community has several parks and museums, a municipal swimming pool, summer recreational programs and a historic business district. The town has launched a program similar to the one in Lincoln: it also distributes free land plots for construction. But conditions are slightly different: a newcomer should build a house in a year and live for at least the same time in it. By the way, real estate in Marquette is slightly more expensive than in Lincoln - on average $82,600.
New Richland, Minnesota, USA
Only 1,200 people live in a small town to the south from the center of the state. However, there are: a golf course, a beach on Lake St Olaf, parks and cycle lanes. The community offers free land plots to new residents under the condition that you build a house within a year.
Please mind that you will have to compensate part of this amount for arrangement of the adjacent territory. The total estimated cost of one land plot is approximately $25,000, but due to tax compensation it can be reduced to $14,000. This money is paid within 15 years: every six months, part of the debt is included in the bill together with real estate taxes.
In addition, a free land plot can be obtained only in case the annual income for a family of up to 2 people does not exceed $66,950, for a family of 3 or more people - $76,990.
If You Want a Bonus for No Reason 
Alaska, USA
People who have lived in the most northern and largest American state for more than a year are eligible for an annual bonus from the government fund composed of investment income from mining. In 2017, this amount was $1,100.
The recipient of the payment has the opportunity to leave for a short time. For example, if you are absent for two years, you can return, but the countdown of the 12 months required for the payment will start only after 72 hours of permanent stay in Alaska.
By the way, there is no income tax in the state - it is another bonus to government payments and an absolutely unpredictable climate, which can please with snow in any month of the year.
Stockton, California, USA
If you'd  like to go to warmer regions, where the temperature does not drop below +2°C, pay attention to Stockton. Local authorities have undertaken to pay $500 monthly to each resident. This is the first experiment in America to provide а universal basic income, which is allocated solely for the fact of living in the city.
However, there are some exceptions. The program started in February 2019, it is designed for only 18 months and has certain requirements to the qualification of the recipient. 100 residents of the country, selected on the basis of a questionnaire, with annual income of less than $46,030 are eligible to participate in the experiment.
A similar three-year project has recently finished in Ontario (Canada), and in Finland, a similar two-year program that pays $600 every month to 2,000 of residents will end in January 2019.
Ponga, Asturias, Spain
Ponga is a small village in the north-east of Spain with beautiful nature and  very small population, falling short of a thousand people. To revitalize the local economy and attract young people, the city authorities offer $ 3,430 to each couple who have moved here and the same amount for each newborn. A great place for a quiet unhurried life. The only condition is that the family should stay in the village for at least five years.
You can see for yourself: there are more than enough opportunities. If you want to  change the situation fundamentally for a while or move to another place - it's time to study the offers  and take occasion by the forelock!
Photos: pixabay.com