Malta's investment program is popular among many investors. However, with the growth of demand for some service (the EU citizenship in this case), a lot of inventions, incorrect information and myths appeared everywhere o the internet. The most common mistakes and misconceptions of foreigners are in this material.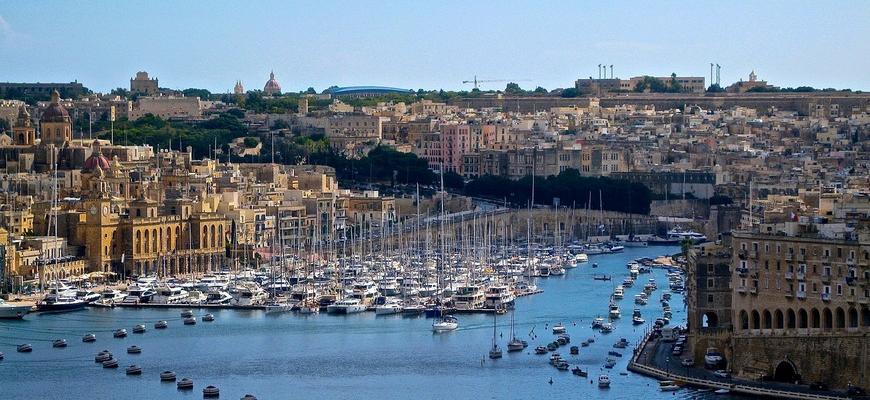 Myth #1. The investor and their family must stay in Malta for a minimum of 12 months to obtain a passport
Reality. The main applicant for citizenship must hold a resident's card for 12 months. But this does not mean that they must live on the island all this time.
You as an investor must demonstrate a "link to Malta": stay in the country for 1-2 weeks throughout the year, have a local bank account, membership in associations and clubs, rent a car or yacht, support charity projects, and so on. The program does not require the main applicant or their family members to stay more than 183 days a year.
Myth #2. Obtaining Maltese citizenship automatically turns investors into a tax resident of the island
Reality. Holding a residence permit and Maltese citizenship does not automatically make you a tax resident of the island. There are no obligations to pay fees in Malta.
Malta differs from the United States in that. The tax resident status is not assigned automatically in this country, it is only affected by permanent residence on the island. To become a tax resident of Malta, you need to stay on its territory for more than 183 days a year.
Myth #3. Maltese Citizenship is not "inherited", investor's grandchildren and great-grandchildren will no longer be able to hold a local passport
Reality. According to the local law, your grandchildren and great-grandchildren will be able to become Maltese citizens at birth, regardless of the country where they were born. 
Moreover, the future wife of your grandson (or the husband of your granddaughter) will also be able to issue passports after five years of marriage, and they will not need to live in Malta for it. 
Myth #4. Maltese passport holders are restricted in their rights to reside in the UK and Switzerland, as well as visa-free travel compared to citizens of other EU countries
Reality. Malta became a full member of the European Union on May 1, 2004. Maltese citizens are entitled to all the rights and freedoms of the EU citizens, including the right to reside freely in any EU country, as well as in Switzerland, Norway, Iceland and Liechtenstein.
The law claims: if you, as a citizen of the European Union, are going to live in another EU country for a period of 90 days or less, then you do not need to do anything. Come and stay. But if you are in the country for more than 90 days, you need to additionally perform some actions.
If you are a financially independent person, you must register with the police or migration service of your country of residence within 90 days. In the registration form, the main thing is to specify the size and source of your income. The EU Directives do not set a minimum threshold for your income. It should be sufficient so as not to become an "undue burden on the host state's social assistance system"; higher than the country's living wage.
The second requirement for a financially independent person is the availability of health insurance for the applicant and all members of his family. And, of course, it is necessary to note the "place of residence" – in the purchased or rented property.
As for the visa-free regime, Maltese citizens can enter more than 160 countries without a visa. Including the United States, Canada, Australia, Hong Kong, Singapore and Japan.
Also Check Out Properties in Malta
Myth #5. Investors pay €650,000 as a non-refundable payment, and the Migration service can still refuse to give a passport, so the funds can go nowhere
Reality. All basic investment payments, including those to the national welfare and social development Fund of Malta, are made by the main applicant only after approval by the Migration service (Identity Malta).
In other words, you first submit the documents, Identity Malta takes them for consideration, approves your candidacy and issues a "letter of approval". Only after that you make the basic payments, which includes a non-refundable contribution to the main applicant in the amount of €650,000.
Myth #6. When investors become Maltese citizens, they renounce their citizenship
Reality. In Malta investors have the right to a dual citizenship. You will not have to lose your original passport. In some countries you need to inform the Ministry of Internal Affairs or other authority about the presence of a residence permit and citizenship of a foreign country.
Myth #7. The European Union is not happy with Malta's program, and it will soon be changed or discontinued
Reality. The Malta citizenship investment program is the only type of citizenship in Europe approved by the European Commission. You can read the press release of the decision of the European Commission by clicking on the link. Since 2014, no changes have been applied to the program.
Myth #8. A Maltese passport issued through investment looks differently to a passport at birth in Malta
Reality. The Maltese passport issued under the investment program is similar to a documents obtained for other reasons by new Maltese.
Myth #9. Real estate purchased in Malta will be difficult to sell for similar money in the future
Reality. According to the Eurostat the real estate market in Malta showed one of the best growth indicators in Europe for the first half of 2018, published in October, relatively to the same period of the previous year – 3.2%. In general, in 2014-2018, Malta was among the European countries with stable growth in the real estate market.
There are several reasons for that: 
еhere is a shortage of available land in the central part of the island;
there is a huge number of architectural monuments in Valletta and its surrounding cities, so there are limited opportunities for reconstruction of buildings and construction of new projects;
a stable economy, GDP growth and low unemployment rate (one of the lowest in Europe). As a result, a credit rating of "A" from leading rating agencies and an increase in real estate prices.
Myth #10. It is rumored that under the terms of the program, only 1,800 applicants will be able to obtain a Maltese passport through investment
And this is not a fiction! The number of registered applications has already passed the 1,700 mark, and their number is constantly increasing. If you are interested in obtaining the EU citizenship, we advise you to hurry up and get a full calculation of the cost of citizenship with all associated costs as soon as possible.
The article is prepared by Prian.ru and the company Vtoroj Dom.