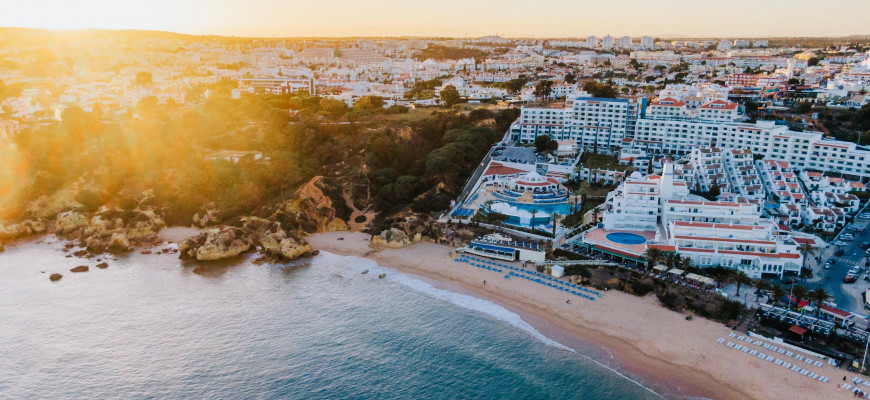 More and more people from the USA are buying houses in the Algarve region, which increases the demand for a limited supply of villas by the sea in a once quiet area. That has pushed prices to an unprecedented level: two properties on local real estate websites cost more than €40 million.
"Some of the prices are ridiculous," said Michael Vincent, chief executive officer of Portugal Property, whose average sale price is now €1 million, which is about 70-80% higher than last year. "I've just had the best month in 50 years, and demand doesn't seem to be falling."
Examples. The average house in the Algarve region sold by Savills this year went for €4 million, which is twice the average price three years ago. Savills set a Portuguese record at the end of last year when an eight-bedroom villa by the sea with a swimming pool was sold for €18.5 million.
Quote. "Demand has grown more than we could have expected," says Kerstin Buechner, co-owner of the Savills branch in the Algarve. "After Covid, it was difficult to find enough supplies to meet this demand."
Reasons. Home buyers in the United States, faced with a rapid increase in housing prices, prefere Portugal, taking advantage of the strong dollar to buy a property in a country with a lower cost of living.
They were encouraged by the generous Golden Visa program, which allows participants to obtain a residence permit by investing at least €350,000 in real estate or €500,000 in a local venture fund. Demand from foreign buyers, combined with a housing shortage, contributed to a 13% increase in house prices in Portugal in the first quarter of the year.
However, the villas are relatively cheap compared to other popular European holiday destinations such as the Alps or southern France.
Propreties for sale in Algarve:
Source: Bloomberg
Photo by Humphrey Muleba on Unsplash