Despite the fact that Lombardy has been affected by the coronavirus pandemic the most.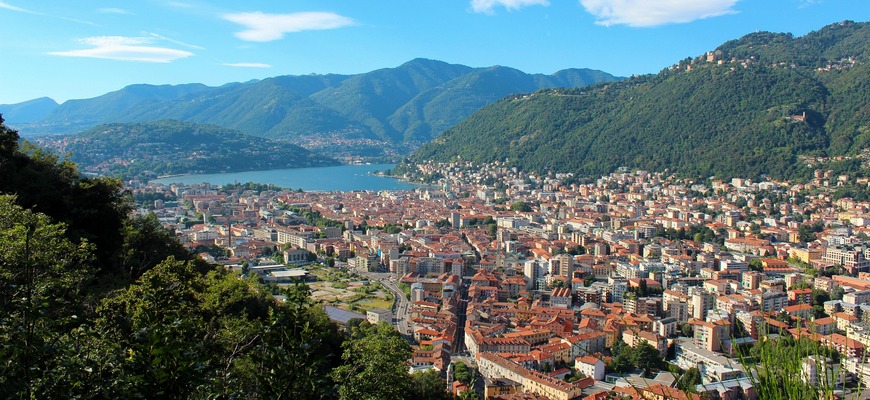 Italy's lake Como, which has served as a haven for the rich since Roman times and now boasts residents like George Clooney and Sting, is located in the Lombardy region. The latter was particularly hard hit by the coronavirus pandemic, writes The New York Times.
The introduction of months of isolation in Italy began has started from Lombardy, which then expanded to the whole country. As of December 13, there were 31,137 confirmed cases of Covid-19 in the province of Como. However, according to agents, these gloomy figures had little impact on the real estate market in the region.
International Sales Manager Lone Heron from the Property At Lake Como, noted that they had more deals, and the whole year was great in general, even though we've only been active for about four or five months this year. Sales of luxury real estate worth more than €10 million, have grown especially strongly.
The CEO of Prestige Property Group Mike Braunholtz says that the time spent surfing the Internet in isolation has led to a surge in requests for real estate outside of major European megacities, which is nevertheless located in close proximity to them. And lake Como offers natural beauty, a wide selection of historic homes, and also easy access to Milan, as well as to Switzerland and the rest of continental Europe.
According to Braunholtz, this year's sales were driven by record low borrowing costs combined with a huge interest in properties that are nice to live in, if you don't have to go to a restaurant or theater at all and where you can work from home.
According to the Owner and Managing Director of the agency La Reale Domus Tania Morabito, this year the experts of her company recorded an increase in prices on lake Como by about 4%. Other realtors note that the highest house prices are in the area of the city of Como, on the southern tip of the lake, and they decrease as you move North. As a rule, a property on the waterfront costs from €6,000 to €10,000 per sq. m. If you want to buy a property on a hillside, you will have to pay from €3,000 to €6,000 per "square".
Traditionally, the most numerous foreign buyers in the lake Como real estate market were from the United States, Russia and the Middle East. However, experts say that in recent years, representatives of India, Australia and China have been added to them. Also this year, according to brokers, there are many more buyers from Northern Europe who can drive, rather than fly to inspect the property.
See the list of real estate near Como lake: