FDI Intelligence has compiled a rating of European cities of the future. London has become the city with the highest investment potential. Nothing unexpected.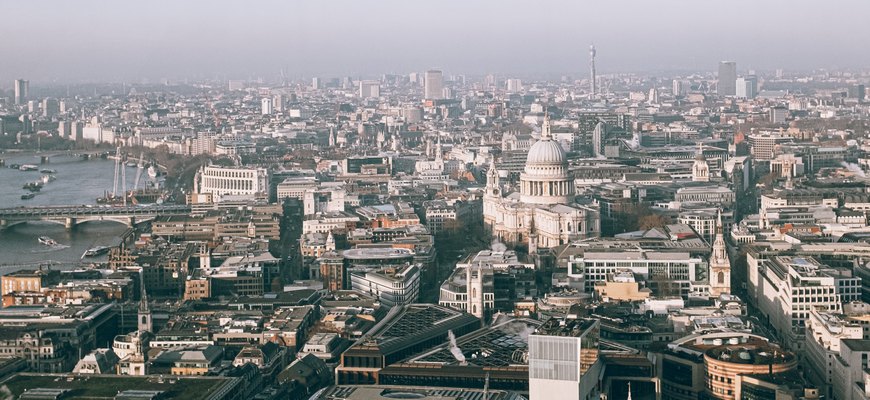 The study evaluates the most promising investment areas in Europe, whose regions have demonstrated a certain level of resistance to market movements during the pandemic. Although London took first place, the competition is serious this time. Following London, the centers that intercepted many companies that left the UK after Brexit: Amsterdam, Dublin, Paris, and Frankfurt. Barcelona has won the favor of investors for promoting a regional investment strategy.
Research categories
European cities and regions of the future were evaluated primarily in terms of the attractiveness of direct foreign investment.
A total of 356 cities participated in the analysis. Experts grouped them by number and divided them into 5 categories:
major,
large,
mid-sized,
small,
micro cities.
After that, they were ranked into the following categories:
economic potential,
business friendliness,
connectivity,
human capital and lifestyle,
cost effectiveness.
Leaders
London is an absolute magnet for foreign investors. Even Brexit did not force them to reconsider the direction of cash flows, because the combination of the flow of professionals, capital, and opportunities of the city is yet unachievable for similar cities in Europe.
A notable newcomer to the rating was Bucharest, which took fifth place, entering the top 10 of the rating of major cities for the first time.
In the category of large cities, Frankfurt am Main became the winner - the birthplace of the European Central Bank with a business-friendly environment and great economic potential – a safe destination for foreign investment.
Zurich has taken a leading position among medium-sized cities thanks to a developed innovation ecosystem. Next comes Vilnius, which has become a haven for large IT companies.
Basel became the first among the small cities, where the main offices of several major life science companies gathered. Zug, another Swiss city, became the best in the category of micro-cities.
Source: fDi Intelligence
Regional Investment Centers
Experts analyzed 148 European regions and divided them into three categories
They also took into account partnerships with local enterprises.
The South-east of England has become the most attractive European region. But North-Holland remained the best medium-sized region. The Dublin region is the leader of small regions.
Source: fDi Intelligence
Source: fDi Intelligence
Main photo: Daria Shevtsova