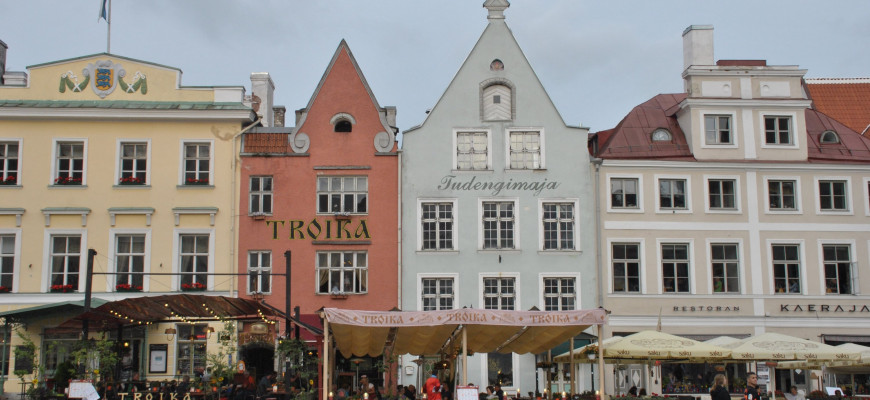 Rising interest rates and general uncertainty are likely to lead to a decline in real estate prices in Estonia in the near future, experts predict. Price growth stopped a few months ago.
Quote. Expert Tõnu Toompark said that prices are falling due to a number of factors.
"The price fall in the housing market is more likely [now] than in the last 10 years. We have a whole range of risk factors. The worst of them is energy prices, which will affect us already in September, but in addition, the risk of an economic downturn and possible problems for the labor market resulting from this," he said.
According to Toompark, real estate prices have already stopped growing, which indicates a decrease in buyer interest.
"New buildings are already available now, buyers' interest has fallen, which again is a factor that may indicate a future drop in prices if buyers do not want to buy, and sellers have real estate to offer. If at the beginning of the year there was a clear shortage of offers on the market, in July and August it was out of the question. Buyers' interest in the market of new apartments has dropped significantly," Toompark said.
Another opinion. On the other hand, Managing Director of 1Partner real estate agency Martin Vacher believes that there are still not enough apartments in Tallinn. According to him, a sharp drop in the number of transactions will signal a drop.
"Indeed, the price growth has slowed down today, but this slowdown was already in June, when the price per square meter did not increase compared to the month. It has been fluctuating up and down for three or four months now," said Vacher.
The number of people taking out mortgages has not decreased, despite the increase in the Euribor rate, which makes payments more expensive.
"People pay more attention to what the monthly payment on their loan will be, they weigh it very carefully. The price has not changed in recent months," said Anne Pärgma, head of the Housing Loans Department at Swedbank.
Examples of properties for sale in Estonia:
Source: ERR
Photo by Stanislav Rabunski on Unsplash