New residential buildings continue to appear rapidly in major Bugarian cities.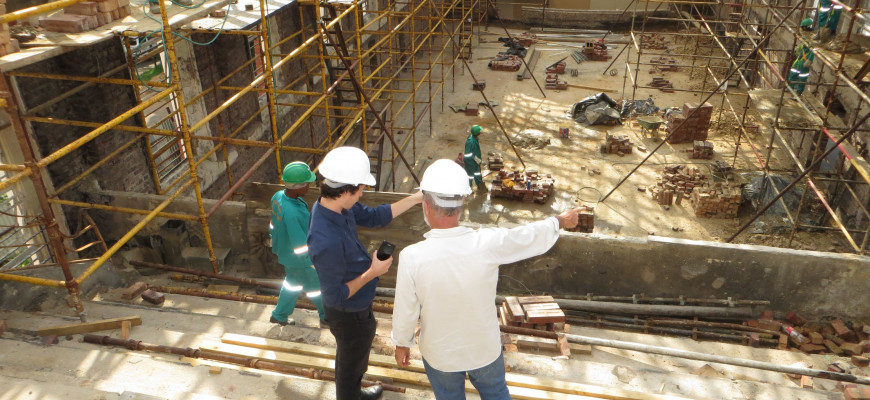 According to the National Institute of Statistics (NSI), new residential buildings appear at a fast pace in large cities of Bulgaria. The reason is the great interest in buying real estate in recent years, caused by low interest rates on loans and high inflation in recent months, which forced people to invest their money in real estate.
Details. In the second quarter of 2022, local administrations issued permits for the construction of 2,249 residential buildings with 13,810 residential premises and 1,692,823 square meters of built-up area. In total, 20 permits were issued for the construction of administrative buildings/offices with a built-up area of 23,464 square meters and 1,164 other buildings with a built-up area of 697,715 square meters.
The largest number of permits for the construction of new residential buildings were issued in Plovdiv (399), Sofia (338), Varna (203) and Burgas (153). The largest number of houses have not yet been commissioned in the districts of Sofia (5,984), Varna (2,380), Plovdiv (1,820), Burgas (614) and Blagoevgrad (409).
Compared to the previous three months, the growth of construction permits amounted to 21.6%, the number of residential premises in them increased by 45.5%, and their total built–up area - by 44.5%.
The construction of the largest number of new buildings began in the regions: Plovdiv – 233 residential and 65 other buildings; Sofia (the capital) – 220 residential, 4 administrative and 25 other buildings; Burgas – 117 residential and 38 other buildings; Varna – 110 residential and 30 other buildings.
Also read:
The Bulgarian Сities Rank
Bulgaria Wants to Oblige Developers to Inform Buyers About Future Expenses
60% of All Mortgage Loans in Bulgaria are Given in Four Major Cities
Source: Pariteni.bg
Photo by Mark Potterton on Unsplash