How to invest in foreign real estate in the current situation? To buy or not to buy? Erik Rosenfeld, the Advisor on Profitable Property at Habita International Estates Ltd, shared his ideas with the Editor-in-chief Prian.ru Philip Berezin.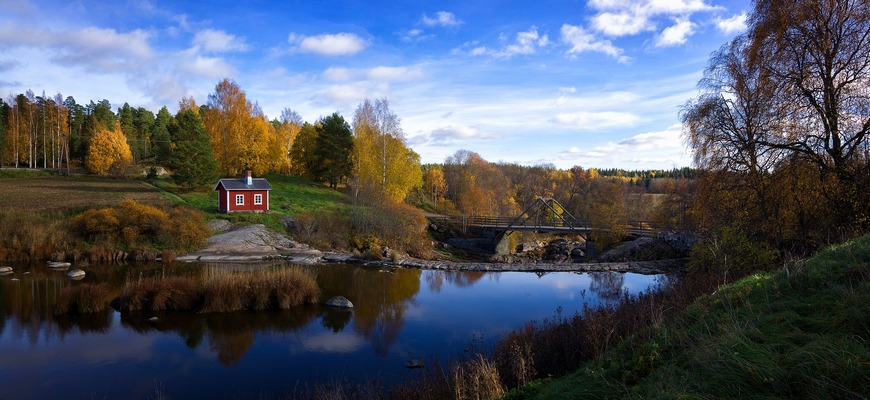 – Erik, experts often say that any crisis is an opportunity. But when one positive news on the Internet appears among hundreds of negative, what opportunities in the real estate market can we talk about? Where to find them?
– Philip, your question is very complicated, and here's why. It is too early to draw conclusions about how everything that is happening is affecting the market. I think that there is a temporary drop in demand for foreign real estate in resorts, which is explained by a number of understandable factors.
At the same time, among those who initially kept money in a convertible currency, the demand for investment projects abroad will remain. Accordingly, the advantage will be given to companies that offer investment, rather than location solutions. As we can see, any activity around the world is almost blocked. Yet, the movement of money continues. Thus, profitability, in my opinion, will be more important than the location. I would advise to pay attention to such projects.
– Of course, there is a shift in focus, although it has been happening for several years. In times like this real estate is more often treated as an investment, rather than as a place to relax...
– Exactly. We have now launched several online campaigns to understand how much the demand for investment is changing, and hopefully, in a month I will be able to present the first conclusions.
Erik Rosenfeld: "Profitability, in my opinion, will be more important than locations".
– Let's say, I'm a modest investor, I don't have the opportunity to throw millions. I want to save money. How does the current situation differ from what it was, let's say, in December?
– Of course, a lot depends on what initial conditions you were in. For example, if you had an amount of four million rubles (and it is in rubles) and wanted to buy an apartment in Torrevieja or Alanya, then you have already lost. Now the calculation has changed and the purchase opportunities have also changed. Accordingly, you will have to settle for a cheaper apartment.
It seems to me that in this situation it is worth waiting. The exchange rates will change depending on what is happening in the world. It is enough to appear good news, for example, about a new OPEC+ meeting, with or without the US, as the rate will immediately go down. I'm not even talking about the moment when there will be a turning point in the statistics on coronavirus. And this is bound to happen.
– But what if I didn't keep my savings in rubles? Did something change for me then?
– Not much. If you want to invest and earn income, then in the conditions of closed borders and a clear drop in tourism, investing in the hope of a quick profit from renting in the resort segment is not very appropriate. Obviously, right now is not a good time for this kind of business.
– Erik, but these are emotions! Nobody reckons upon one season in case of this kind of investment and investment in real estate in general. It can always go bad. Is it possible to consider a reasonable investment that you make with the expectation of a quick result and do not look ahead?
– You are right, but there are few thoughtful investors, as well as people who consider profitability when it comes to buying resort real estate, based on statistics and facts. Unfortunately, most people invest in their own fantasies, emotions, or in the assurances of the realtor: "You just buy, and then people will get in line to rent your apartment." This usually doesn't happen. Therefore, you should first arm yourself with numbers, study the market and understand what profitability you can expect. And invest only after that.
– But it is a spontaneous reasoning. And how do you see the possible development of events as an expert?
– The one who now knows what will happen next is either a God or a crook. If we assume that by the end of the year the world will begin to get out of the pandemic, then I assume that the number of properties sold, both residential and commercial, will increase sharply in the real estate market.
There will also be many new online services for identifying individuals and making remote transactions. The DIAS system is already working in Finland, which allows you to make transactions for buying real estate online. There are more and more systems for remote identity verification such as Veriff.
I believe that the demand for profitable real estate will continue in any situation. And if we can talk about some benefits of the crisis, real estate buyers will make fewer spontaneous purchases, count more and manage their money more wisely.
– Do you expect prices to decrease globally? Everything is getting cheaper: stocks, income securities, oil. Maybe this will happen soon in the real estate market?
– Real estate is a much more an inert asset than stocks, and we will be able to see later how real estate prices will change due to the crisis.
If the crisis, God forbid, drags on, there will be more unemployed people, less money, what will they do? Some of them will sell their property. I think that by the fall, if not earlier, we will see a decline in real estate prices, primarily residential ones.
On the other hand, the current situation is so unique that it is impossible to compare it. I think if the media releases a viral topic in the next few months, there will be no fundamental hesitation. We are already seeing that banks abroad support those who have bought real estate, start giving grace periods and mortgage deferrals. In Finland, for example, entrepreneurs will be paid a benefit in case of loss of income. These measures will helpб if the crisis does not drag on.
– Still, let's say I have a certain budget. I'm technically ready for the deal. What do you recommend? To wait a couple of weeks?
– If you invest right now, the earnings during this period will most likely cover possible losses from a hypothetical price decline. But I repeat once again, it is important what you invest in and what profitability you expect (and what these calculations are based on). For example, a bet on tourist real estate in the coming months will be very risky. But there may be other solutions. For example, retail: people will go to the store in any situation. Residential real estate for rent will be in demand too.
If you want to buy realty in Finland, for instance, and lease it, do it. Nothing will change in a couple of months. People will live somewhere, they will rent. The transaction can take place remotely, via electronic signing of contracts. Everything is done remotely, you do not need to come to the deal.
– By the way, what is happening in Finland right now?
– Of course, there are fewer people on the streets than usual. But there is no panic. We are a Northern country, we are not about emotions, more about facts. The government has taken a number of measures. Among other things are closed schools and public places such as libraries, theatres, concert halls. Like in other countries. The stores have everything, there are enough customers. Life goes on.