The authorities plan to convert offices, garages and non-working hotels into residential units.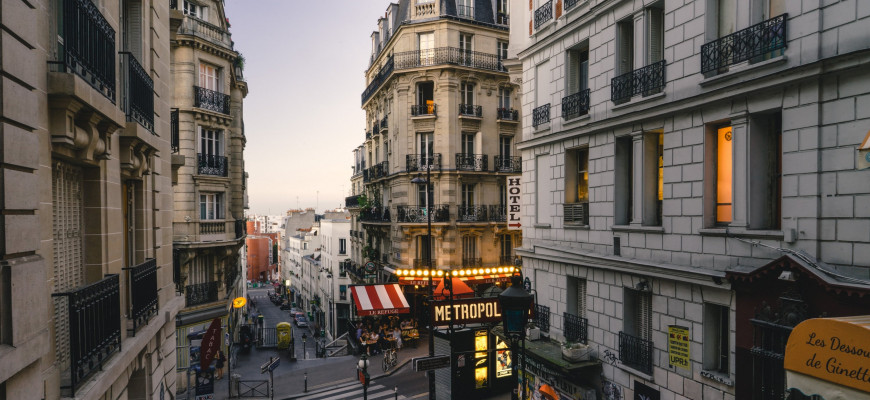 Paris is among the most expensive cities in the world to live in. By the end of last year, it was able to make 25% of its residential premises accessible to people with low incomes. And now the capital of France has set the task of increasing this figure to 40% by 2035.
Details. The share of affordable housing for low-income tenants should be 30% of all apartments, and an additional 10% will include a housing with a below-market price for middle-income tenants, Paris Housing Commissioner Ian Brossat told French media.
Problem. Rents have continued to rise for about two decades since the Municipality of Paris set its first goal. At the same time, finding a place for thousands of new public housing units in an already super-dense urban area is necessary.
Decision. Brossat told the BFMTV news channel that part of the solution would be to use empty buildings.
"I think of offices, garages, and hotels that are outdated today," he said. These buildings will be converted by a state-owned company, which will soon be created specifically to convert former commercial premises into residential buildings.
New office complexes will be denied permission if they do not reserve space for apartments inside the building. That is a continuation of the city law, which already requires that new residential projects contain a portion of affordable apartments. The apartments in the new office buildings could accommodate employees working in the companies occupying them, Brossat suggested.
Context. Meanwhile, Paris is keen to continue its policy of carrying out its developments whenever suitable sites appear — even in affluent areas. That could prove costly, and the city has allocated an annual budget of €500 million.
While years of soaring rents in Paris have slowed to a modest 0.8% in 2021, an average of 1,200 euros for a 50-square-meter apartment is still too expensive for lots of people. Partly because of this, 10,000 Parisians have been leaving the city every year for the past decade.
Commercial propreties for sale in Paris:
Source: Bloomberg
Photo by JOHN TOWNER on Unsplash