The average real estate price is €304,000, and almost twice as big in Dublin - €587,000.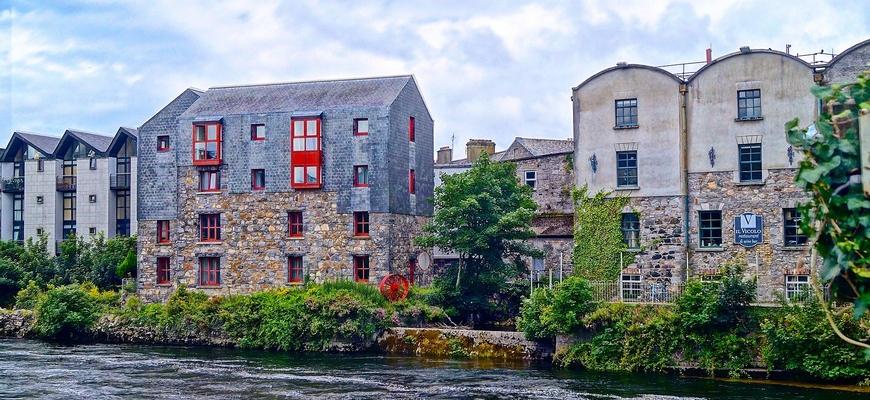 The Irish realty market reestablishes dramatically after the global crisis of 2008. Home prices went up on 82.6% from 2013 to 2020. Nevertheless, the growth slowed down in 2019 due to tightening of mortgage rules, inceasing amount of offers on the market and the common uncertainty, caused by Brexit. Real estate added only 0.93% in price since October, 2018 to October, 2019. Although, the same indicator showed rise by 8.34% a year earlier, according to Ireland's Central Statistics Office, as as reported by The New York Times. 
In 12 months prior to April 2020, buyers paid an average of €296,600 for a home in Ireland. It is still 18.1% below the 2007 peak.
The head of the Dublin real estate agency James Butler said that the market is gradually becoming more balanced. New supply gradually fills the deferred demand and as a result we see a more orderly and moderate increase in prices for buying and renting housing.
Currently, you can purchase property in Ireland at the average price of €304,000, and in Dublin you have to spent €587,000 on average. 
Based on real estate agents feedback, the restrictions have led to the freezing of the market for 3 months. But as soon as many of these restrictions were eased on June 8, purchasing activity began to recover quickly. Some even believe that the crisis have barely harmed the real estate market, since many potential buyers continue to check ads for sale remotely, especially when it comes to new buildings.
Historically, foreigners and returning Irish expatriates, make up almost half of all buyers of suburban real estate in Ireland. However, over the past decade this share has grown to almost 70%. Realtors say that in recent years American buyers became the largest group of foreigners, who overtook British ones. But in 2019, Europeans began to look at the market as well. Experts look forward to this trend to strengthen in the future. There is also growing demand from Asian buyers, especially from China and Singapore.