In Greece, the cost of real estate consists of several components. Besides obvious spendings such as utilities and property management, you also have taxes. And in Greece there are two of them: the basic one and additional one. Read now, how not to mix up in the property taxation in Greece.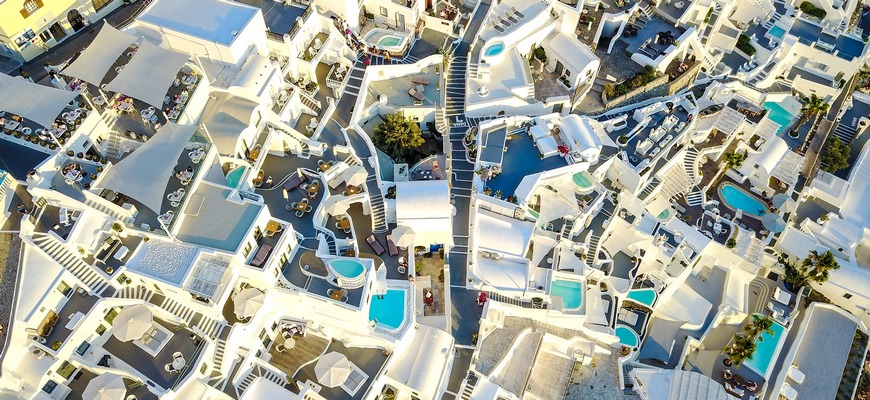 Taxes for Property Owners
When buying Greek real estate, you will have to pay a transfer tax. But in the future there also will be annual state fees. The law on the unified real estate tax came into force on January 1, 2014. The tax consists of a basic and additional tax.
Also read:
How to Buy Property in Greece and Avoid Mistakes?
Property Deals in Greece: Extra Charges and Fees
Basic Tax
Applies to all types of real estate
The basic tax isn't fixed and depends on the location of the property, its value, the age of the house, and so on. 
The amount of this fee depends on a combination of various factors: the location of the property, year of construction, area, floor, cadastral value:
For buildings – €2-13 per sq.m. depending on the location.
For land plots within localities - €3-9 per 1000 sq.m.
For land plots outside localities - €1 per 1000 sq.m.
For example, for an apartment of 70 sq.m. on the first floor of a house built 15 years ago in one of the neighborhoods of Athens the tax amount will be about €230 per year.
Residential Property For Sale
Additional Tax 
This is sort of a "luxury tax". The additional tax must be paid, if your property costs more than €300 000. The tax rate depends on the property value:
up to €300 000 – 0,0%;
from €300 000 to €400 000 – 0,1%;
from €400 000 to €500 000 – 0,2%;
up to €500 000 to €600 000 – 0,3%;
from €600 000 to €700 000 – 0,6%;
up to €700 000 to €800 000 – 0,7%;
from €800 000 to €900 000 – 0,8%;
from €900 000 to €1 000 000 – 0,9%;
more €1 000 000 – 1%.
The additional tax does not include land plots outside of localities in the case of a total real estate valuation. It also does not include buildings older than 100 years and the sites where they are located that are classified as protected monuments or works of art.
Large families (with three or more children), as well as families where the father/mother/child has a disability of 80% or higher are exempt from paying property tax.
The 50% discount is given to:
families whose income in the previous tax year does not exceed €9,000 (+€1,000 per child);
the floor space of the property does not exceed 150 sq.m.
Municipal Tax
The amount of municipal tax (for garbage collection, street cleaning, etc.) varies from 0.025% to 0.035% of the price of the property and depends on the location and area. These fees are included in the electricity bill.
How to Pay Taxes in Greece
When you have understood how much you should pay the state, you need to prepare for the procedure itself. You need to issue a taxpayer identification number to pay property taxes in Greece. The tax comes in the form of receipts sent out by the tax service.
You can pay the tax from abroad by bank transfer or in cash via the post office. In addition, an authorized lawyer can deposit money on behalf of the property owner.