You can earn money on residential real estate in many countries. But Germany comes to mind as the market is literally shaped to generate income. You can buy an apartment, or you can buy a whole house. But what will be the difference? What is right for you?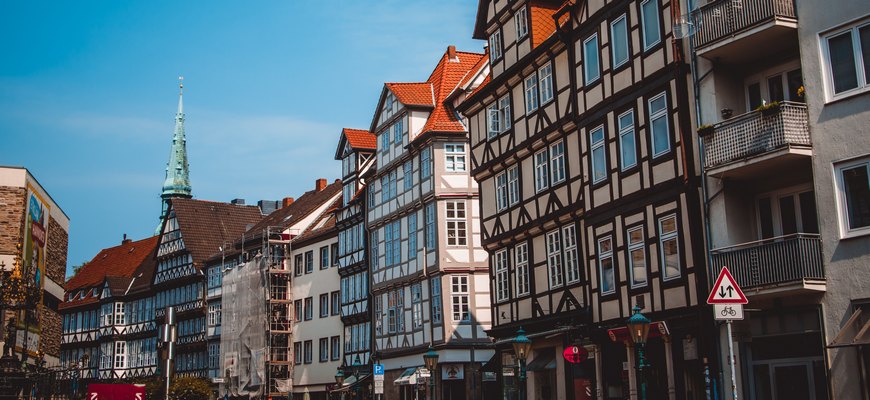 Is it more profitable to buy an apartment or a residential compound? The whole house is usually more expensive. Perhaps the choice of apartments on the market is wider although this fact is indisputable. What other differences are there? We asked the experts - Ekaterina Demidova (DEM Group) and Sergey Kumekov (Investix).
– Investors are counting on passive income and do not want to delve into the essence of processes and emerging problems. How tightly will the owner of the apartment and house have to manage?
– There is not much of a difference. Any apartment building in Germany is monitored by a management company. The apartment owner has two options: either hire an intermediary (you can use another company, or you can even be a private person, not a certified specialist) or interact with the company personally. Even in the second case, communication can be minimized. For example, do not go to residents' meetings at all and just follow the decisions of the majority.
The owner of an apartment building will have to hire a company whose activities are licensed to manage. In which case, more problems can happen later on.
Apartment management requires less effort, and it is easier to maintain a house with one owner than a house with several owners. In the latter case, the company requires the greatest competence in both financial and legal matters. But a professional management company in this example will not take up the owner's time and will provide them with truly passive income.
Ekaterina Demidova

DEM Group

Those who are afraid to invest in a whole house sometimes think that today that there is a risk of being left alone with a huge property. If the excitement is too great, it's easier to buy an apartment so that responsibility for the condition of housing is distributed among all owners. In any case, when choosing a management company for a home, be sure to find out what kind of staff it has and how many objects are under management. A normal company should have at least a housemaster and preferably a plumber on staff. Firms, where only administrators work, will hire a subcontractor for any issue, and it will cost the owner dearly.
Sergey Kumekov

Investix

Oddly enough, the organization of high-quality apartment management is usually a more difficult task. One apartment is a very small volume, and if the company does not have other facilities in management nearby, it may refuse to work, and working with a private person is likely to disappoint you.
– It turns out that it's one thing to hire a partner to manage an apartment and another thing to manage an entire house. Since the requirements for such a company in the second case are higher, will you have to pay more for the work?
– No. Quite the opposite. If you bought a profitable apartment as a private person and want someone to monitor it (a person or a criminal code), you are applying for an additional service that is not related to the work of the management company of the whole house. Some expenses cannot be shifted to the tenant.
– Sooner or later, any house will have to be repaired. It takes money. Where do they come from and in which case will you have to pay more?
– The owner of an apartment in an apartment building must contribute money to the capital repair fund every month. For example, all owners have been collecting funds for roof repairs for several years. This amount is usually up to €50 per month from the owner and depends on the area of the apartment and is not included in the utility bills. This is not rent: it is paid by the owners of the housing, not the tenants.
No one can oblige the owner of an apartment building to accumulate funds. He allocates money for work – for example, the replacement of a heating boiler - as needed, which he determines himself.
Which scheme is more profitable? The sole owner of the house can maneuver. They alone determine the cost and make financial decisions. This is the preferred scheme for a person with experience. Another thing is that as a result, the costs between tenants and landlords are divided in the same proportion and do not depend on the composition of the owners. This means that the costs per unit area in both cases are approximately the same.
Ekaterina Demidova

DEM Group

On the one hand, it is more profitable to buy your own house and decide on the need for repairs yourself. But this is an option for a knowledgeable owner, who will not bring the object to such a state when absolutely everything breaks down one day, and the guests will start complaining or moving out. Therefore, it is easier for an inexperienced buyer to buy an apartment where everything is handled by a management company, which is monitored by the most vigilant tenants.
It is important to remember that capital costs cannot be shifted to the tenant. More precisely, some can be – but they need to be stretched for a long time – up to ten years - and a competent management company will be able to do it. In any case, it is more correct to assume that in Germany the owner will not be able to "take into account" such a payment when determining the rental price: it is determined solely by the market.
Apartments for sale in Germany:
– Many residential buildings have commercial premises. Is it good for an owner of the whole house or a minus for the owner of a separate apartment?
– Commercial premises, like any apartment, have an owner. There is no such thing as collective ownership when we all belong to some area at once. The main risk is that the premises will not be rented out or the tenant will delay payments. This becomes the financial problem of the owner.
When the owner of the commercial premises does not pay the hausgeld in a house with several owners, everyone starts having problems. The management company cannot fully maintain the facility in a normal state without having the means to do so. It will try to sue the defaulter, but the court may be delayed, and the costs need to be covered constantly…
Ekaterina Demidova

DEM Group

Now, during the pandemic, commercial premises in the house are more often a disadvantage for any investor. For example, banks are less willing to lend to houses with commercial space now in Germany. Many small companies that just rented them have left the market. In this case, the costs either fall on the owner of an apartment building or all apartment owners.
Sergey Kumekov

Investix

The presence of commercial premises is rather a shortcoming for the owner of both the whole house and apartment. Firstly, tenants of such premises are often a source of concern for neighbors because of noise, additional traffic, etc. Secondly, a business that rents such small premises is unstable and is not ready to enter into long contracts. Thirdly, it is always more difficult to change a commercial tenant than to find a new one. Therefore, during the pandemic, some investors transferred commercial premises to residential ones.
– Is it easier to get a loan when buying an apartment building than a separate apartment?
– A loan can be obtained (or not obtained) in both cases, the determining factor will not be the composition of the owners, but the budget. Banks will not work with cheap objects, especially if the applicant is a foreigner, they will not be able to cover even the costs of processing documents. €50,000 is the minimum amount of money that you need to apply to the bank. With this amount, you can count on buying an apartment up to €100,000.
Ekaterina Demidova

DEM Group

A foreigner will be given a loan only for an object that is rented out. And when buying, the bank will require documents that the property is for rent. If you buy an apartment for yourself, there will be problems with the loan.
– Is there a difference in the procedure and details of registration? They say it is better to register apartments for an individual, and apartment buildings for a legal entity…
– There is no such dependence. You can also buy a house for an individual. Here you need to think about the expediency of maintaining the company from the point of view of taxes. When buying up to a million euros, you should not think about opening a legal entity.
Sergey Kumekov

Investix

In the case of an apartment, structuring a transaction using a German legal entity becomes economically inefficient. After all, what does the GmbH open for? Reduce the tax burden, exclude any active participation of the owner in operational processes, and minimize the risk of personal liability. But when buying an apartment, these tasks can be solved in other ways.
Profitable houses for sale in Germany:
– And yet: which investor is closer to buying an apartment, and which one is closer to buying a whole house?
Sergey Kumekov

Investix

What arguments should be taken into account? Of course, an apartment is a simpler and more affordable object for investment. At the same time, the proportion of low-quality offers is higher, which is routine to filter out. Moreover, many apartments are sold by private individuals, and it is not always easy for a foreign investor to establish normal contact with them.
Remember that in the case of buying an apartment, you have little influence on the decision-making process for the maintenance of the common property and will not be able to optimize part of the costs associated with the engineering systems of the house. The owner of the house makes decisions on repairs and modernization of the common property, based on economic feasibility.
Ekaterina Demidova

DEM Group

It is worth starting first of all from the budget. It is clear that apartments are generally cheaper than houses. Although there are possible options here. Conditionally, an apartment in Dusseldorf can cost as much as a house in Essen, but the latter will bring more, and the apartment will become more expensive faster. Is this a universal recipe and can we say that it is more profitable to buy apartments in some regions, and houses in others? No, it is impossible to say unequivocally. We need to calculate and compare everything. The main difference is the ability to make decisions on object management. Although if we are talking specifically about passive income, this opportunity is not desirable for many. I repeat: buyers who come to the German market for the first time may be afraid of possible troubles. If the fears are great it is easier to buy an apartment. But by purchasing several apartments, you can take a closer look at the whole house and get benefit from the formation of expenses.
Author: Philipp Berezin
Photo: pexels.com (Irina Iriser)