The average rent in the center of Helsinki decreased by 0.2% in the third quarter of 2022.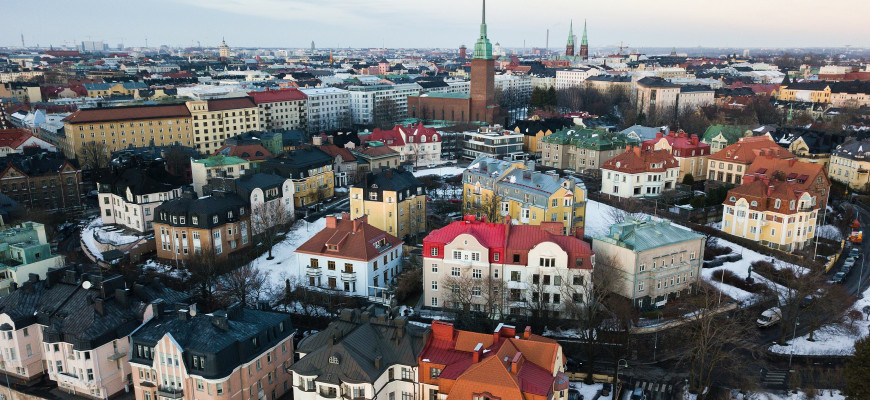 Rents for unsubsidized housing grew much slower in the capital region of Finland than in the rest of the country in the period from July to September. Statistics Finland reported that compared to the corresponding period a year earlier, rents increased by 0.3% in the metropolitan region and by 1.2% in other parts of the country, especially due to increases in Rovaniemi (+2.5%) and Oulu (+2.0%).
Annual growth was 0.2% in Helsinki and Pori, and 0.1% in Mikkeli. Meanwhile, in the center of Helsinki, rents decreased by 0.2%.
Quote. Sakari Rokkanen, an economist at the Finnish Landlords Association, believes that such dynamics in the capital region is due to the fact that the supply remains good enough to compensate for the growing demand for rental housing.
"Statistics Vuokraovi.com show that the demand for rental housing increased in the metropolitan region after the coronavirus pandemic, but it is more difficult to find a tenant than before the pandemic, because of the good supply. The supply situation really explains the slower rent growth in the metropolitan area," he said.
"Increased competition for tenants has made rent growth very modest," the expert concluded.
Features. The difference between smaller and larger rented houses also increased in the region: rents in houses with at least three rooms increased by 0.8%, while rents in one- and two-room houses remained at the same level.
Rokkanen recalled that the third quarter of the year is usually busy in the rental market, as students begin to look for housing for the academic year. He added that landlords across the country on average find tenants faster than before the pandemic.
Quote. "Especially the rapid growth of interest rates and the growth of general uncertainty are slowing down home sales in many cities. Many households may consider renting as a more predictable and flexible solution in an uncertain situation, which is likely to increase the demand for rental housing," he said.
Propreties for rent in Finland:
Source: Helsinki Times
Photo by Julius Jansson on Unsplash