The Dominican Republic lost tourists in 2020. But in real estate the situation is not so bad. Realtors do not complain: they constantly get applications from those, who would like to have a home in a warm and safe country. Let's check out the price.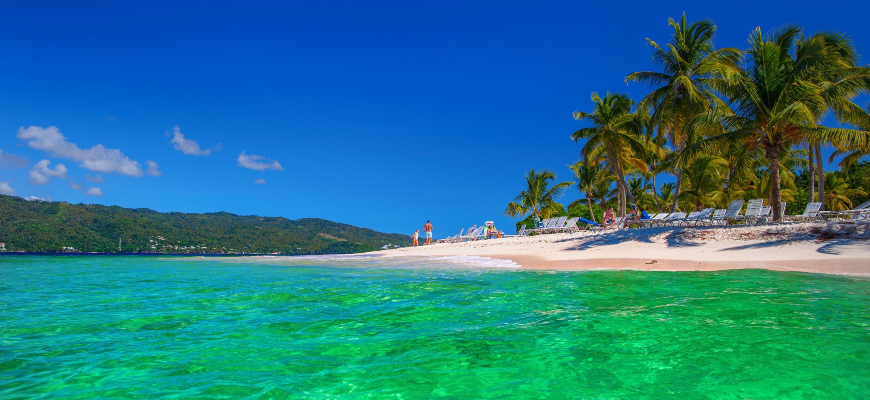 Everything really does go well. Anders Bogebjerg from the Dominican agency Group Palmera has admitted that he did not notice a drop in demand for real estate in 2020. His company received a lot of requests for the secondary real estate, especially from residents of New York and Florida. Barbara Warren of Noval Properties agreed, saying that they have seen a surge in investment in ready-made residential real estate. The increase in sales, in her opinion, led to the desire of buyers to hide from the pandemic raging in major cities.
Housing in the Dominican Republic is most often bought by Americans and Canadians, but not only them. The laws of the Caribbean country do not prohibit foreigners from owning real estate.
Popular tourist locations are concentrated in the East and North – this is Punta Cana and Puerto Plata. They are also the most desirable areas for expats.
Punta Cana. Real Estate and Lifestyle
Punta Cana is a 40-kilometer stretch of coast in the east of the country. Punta Cana has one of the eight international airports of the Dominican Republic. Elite area of Cap Cana is a series of beaches with white sand and luxury hotels. In the city of Bavaro, all the infrastructure links are collected: a hospital, shops, pharmacies, banks. There is also one of the best beaches in the country, which means that there are restaurants and nightclubs nearby.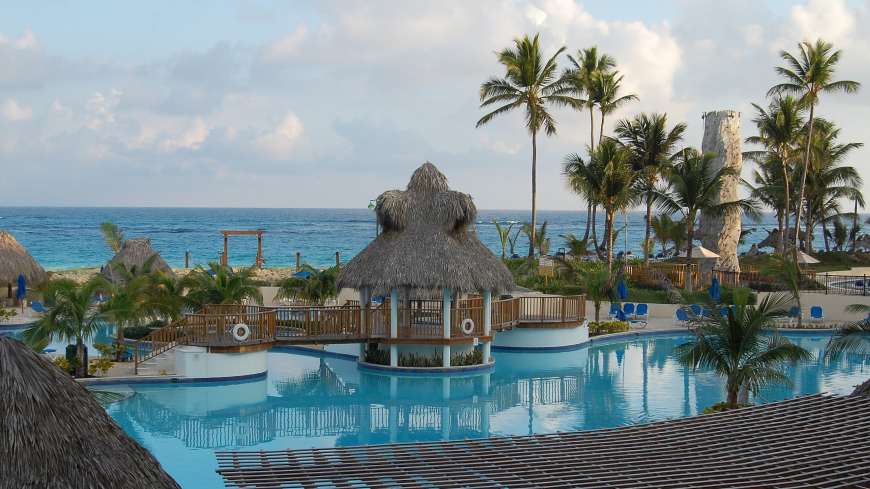 Natalia Sevostyanova, Sencom Real Estate: "In the usual understanding of tourists and visitors, Punta Cana includes three zones: Puntacana Resort & Club, Cap Cana and Bavaro, but in reality they are different from each other and are considered three different cities.
Puntacana Resort and Club and Cap Cana are premium gated communities with luxury compounds and residences, golf clubs and private beaches. Only local residents have access to such territories.
The main city of the region is Bavaro. There are also many expensive gated residences, but there are the usual residential areas and individual resorts located along the coastline.
I would say that there is no urban infrastructure in the Dominican Republic as such in the usual sense. All acceptable, livable housing is located in the beach residential complexes or surrounded by golf courses.
Due to its great popularity with tourists, Punta Cana is considered the most developing region of the country. Apartments here are more expensive than in the northern resorts. They are more profitable. The range of prices is incredibly wide from $30,000 to millions of dollars.
Here are some examples of prices, so that there is something to focus on. For example, in Bavaro you can find good apartments within walking distance to the sea for $100,000-250,000. Villas with views of the golf course start from $350,000, and affordable housing away from the beach begins from $50,000.
In Punta Cana, luxury villas with views of the golf course cost from $800,000, the Caribbean Sea from $2.5 million. And in Cap Cana, high-end apartments with the same view start at $250,000, while villas start at $1.5 million.
The most affordable housing starts from $50,000 for a two-bedroom apartment. By the way, there are very few single beds here, and they cost the same amount. Important: these are objects in a closed guarded residential complex with parking and, as a rule, a swimming pool. But you will need to get to the beaches and shops by car in 10-15 minutes. This option is not suitable for buyers, who are interested in houses near the sea, so that they can later rent them out.
Examples of real estate in Punta Cana
Puerto Plata. Real Estate and Lifestyle
Puerto Plata is one of the northern provinces of the Dominican Republic, where the small, popular resorts of Sosua and Cabarete are located. It is believed that this is where Dominican tourism originated. It still thrives there, thanks in large part to the proximity of the international airport. There are only a few kilometers between the towns, which actually makes them a single agglomeration.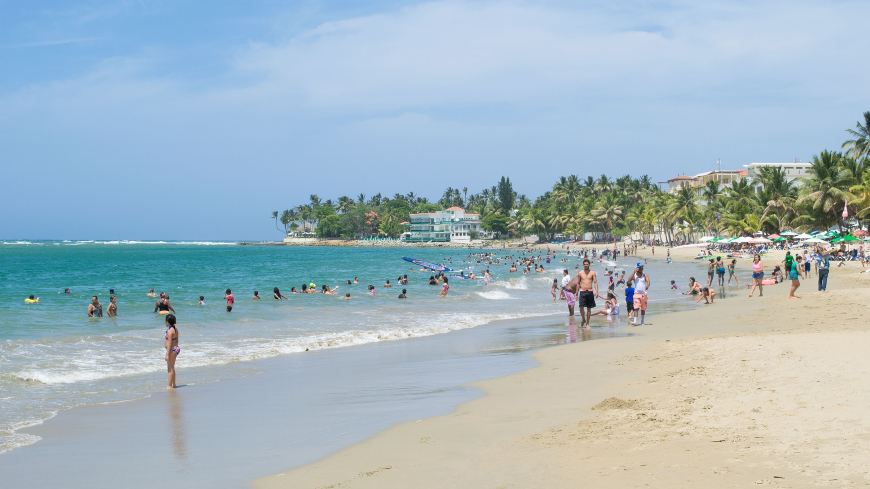 Cabarete is a popular destination for windsurfers and kiteboarders with a kilometer-long beach. The resort is small, but it hosts the annual World Windsurfing Championship. There are no reefs typical of Dominican beaches, and nothing prevents you from conquering the ocean waves.
Sosua is located in a lagoon. The ocean is calm, the water is clear, and the beaches are almost the best in the country, ideal for snorkeling and diving. Bars, cafes and restaurants are scattered along the coast, open to guests both day and night.
Irina Ternova, Atlantico Caribe: "The resorts of Sosua and Cabarete are geographically and nominally two separate towns at a distance of five kilometers from one other. But technically, it is one big place. Therefore, when I talk about my place of residence, I refer to the location as the resort of Sosua-Cabarete.
There is a well-developed infrastructure, but around the center, with its entertainment industry, there are cottage towns where life flows more evenly. Just a few hundred meters (10-15 minutes walk), and you are in one of the most noisy places in the Dominican Republic.
Do not like the silence and the measured flow of life-welcome to the central areas: banks, supermarkets, clinics, shops, water parks and two dozen beaches for every taste (in Sosua, the water is calm, almost without waves, in Cabarete, on the contrary, rough – for surfers).
In the resort of Sosua-Cabarete, everyone knows each other and communicates, and this is a truly international community. It is good for children, young people, and pensioners, everyone will find something to do and a free place on the beach.
Real estate here is more affordable than in Punta Cana. Prices for studio apartments start at $30,000, and a good two-bedroom house with a swimming pool in a gated community can be rented for $150,000."
Examples of real estate in Puerto Plata