The Caribbean passport attracts investors, who prefer to get both freedom of travel and tax residency for a minimal investment.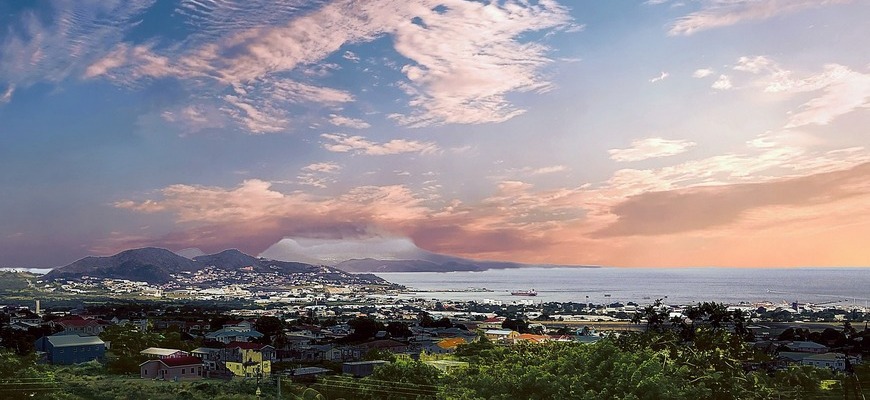 Saint Kitts and Nevis has a number of advantages: freedom to travel to 155+ countries around the world, including Hong Kong, Singapore, Britain and the whole Schengen area; study on preferential terms in the UK; the ability to transfer business to an offshore company and save on taxes. No one is forced to visit the Islands, and the British Commonwealth and CARICOM membership promise Caribbean citizens a warm welcome around the world. The program has existed for more than 35 years and has provided passports to 16.5 thousand foreigners.
Program features:
Only $150,000 of minimum capital for participation
Passports for the whole family, including children, a spouse and parents
Second passport in 2 months without giving up the first one
Returnable investment in real estate with a possibility of sale in 5-7 years
No requirement to live in Saint Kitts and Nevis or come for your passport
156 countries without visa (including Britain, Hong Kong, Singapore, and the Schengen area)
Tax optimization for businesses and individuals
Security (your new passport is not reported anywhere)
Main information about the program
Saint Kitts and Nevis is one of the most developed countries in the Caribbean. These islands are distinguished by a good transport infrastructure, a high level of medicine and education, security and an abundance of entertainment.
Economic citizenship in Saint Kitts (Saint Christopher) and Nevis was allowed in 1984. The program's regulations are contained in section 3 (5), Part II, of the Citizenship Act. More than 16,500 foreigners have already been granted citizenship by investment and are taking advantage of the opportunities offered by the St. Christopher's passport. The program is a great help for the government of a tiny state: the annual revenue is estimated in the hundreds of millions of dollars, which is almost 25% of GDP.
Some applicants are attracted to business opportunities. Individuals in the country are not charged with gift taxes, inheritance taxes, capital gains and income received outside of the country, income taxes. Legal entities on the island pay only VAT and capital gains tax, while commercial activities outside the country are tax free.
Other apply for freedom of travel and the ability to immigrate to Britain without red tape, to apply for long term visas to the United States and Canada.
Third type of applicants prefer this program, because there is a variety of projects and real estate checked by the government (about 100), in which savings can be invested in a short period of time.
The passport applicant is offered several options to choose from. It is either an irrevocable donation to the sustainable development fund or the purchase of real estate. The first way is advantageous with a low entry threshold ($150,000), the second gives you the right to return the investment after 5 or 7 years of real estate ownership, depending on the size of the investment ($200,000 or $400,000).
With a Saint Kitts and Nevis passport you can visit 155+ countries around the world without a visa, including the Schengen countries (up to 90 days in half a year), the United Kingdom, Hong Kong, Singapore. With Caribbean citizenship, it is easier to open a business or account in a foreign bank.
The registration procedure is carried out only by an accredited agent. It takes about 1.5-4 months. There is no need to give up other passports. Children, grandchildren and subsequent generations of the investor's family retain the right to a Caribbean passport.
Investment Options

$150,000+

Non-refundable contribution to the fund

A donation to the Saint Kitts and Nevis sustainable Growth Fund is distributed for development:

health care,
energy,
education,
tourism
culture.

The investment will not be returned.

When including family members, state fees are also paid:

$25,000 for a spouse
$10,000 for each subsequent dependent

$200,000+

Real estate investments 

Acquisition of a share in a luxury tourist facility approved for investment (hotels, villas, apartments). There are about 100 projects to choose from. Profitability with the services of the management company will be 2-3% per annum.

Collaborative
Minimum number of investors: 2 people. Each purchases a share at a cost of $200,000.
It should take 7 years before resale.
Individual
The applicant (single family) purchases a Villa (apartment) / share in a tourist facility worth from $400,000.
It should take 5 years before the investment is returned.

In addition, each investor pays a state fee: 

$35,050 for the main applicant
$20,050 for a spouse
$10,050 for each subsequent dependent
The authorities of Saint Kitts and Nevis offer an expanded immigration program. The investor has the right to include his or her spouse, children and parents in the application. All family members other than the investor's wife/husband must be dependent on the main applicant. The spouse migrates on the basis of an official documented marriage. Children must be depended financially from the investor and be up to 30 years of age. Children with disabilities have no age restrictions. Investor's parents must be older than 55 years of age.
Also read:
Second Passport. Antigua and Barbuda Citizenship by Investment
Second Passport. Why Getting the Citizenship of Vanuatu
Second Passport. Grenada CBI Program
Requirements for Investors
There are no requirements for knowledge of the language, history or culture of the country. The most important thing is to successfully pass a security check and confirm the legal origins of the capital.
Requirements for the main applicant:
over 18 years old;
no criminal record;
passed the security check;
legal source of savings;
good health (does not suffer from HIV and other dangerous diseases for society);
only those who provide false information, are under investigation or have been convicted of a serious criminal offense, can be refused a passport, if the applicant poses a threat to international security, violates the terms of stay or rules for crossing borders with countries that have a visa-free regime with Saint Kitts and Nevis.
Documents
All documents are submitted apostilled with an English translation.
Personal documents:
application for registration of a citizen;
photos and a signature sample;
police certificate of criminal record check; 
medical certificate with the results of an HIV test (all family members over 12 years of age take the test; the results must not be older than 3 months);
bank statements for 12 months from the date of application;
letter of recommendation from a Bank and lawyer (no older than 6 months);
military ID or exemption from military service;
proof of residence address (certified utility bill or written confirmation from a bank, lawyer, or notary);
employment documents (letter of employment or business license);
marriage certificate, divorce certificate, birth certificate, copy of University diplomas, passport;
affidavit (affidavit) confirming that additional applicants (other than the spouse) are financially dependent on the investor. Must be certified by a notary.
Documents to prove the investment:
allocation agreement / purchase and sale agreement (approved option for real estate);
report and confirmation of the legal source of funds to be invested in Saint Kitts and Nevis.
Expenses

Verification of trustworthiness

- $7,500 for the main applicant
- $4,000 for each dependent family member over the age of 16

Fee for accelerated verification of the application (no more than 60 days) 

Optional 

- $25,000 for the main applicant
- $20,000 for each additional family member over 16 years of age
- $500 for each additional family member under 16 years of age

Lawyer's fee

An accredited agent will request $15,000-50,000 for supporting the procedure of obtaining citizenship, depending on the family composition and the prices of a particular company.
Rights and Obligations
Foreigners with citizenship obtained via investment have the same rights as other residents of Saint Kitts and Nevis. The investor and their family also have all the rights associated with the state's membership in the Caribbean community (CARICOM).
The right to live, work and start a business in Saint Kitts and Nevis and the CARICOM member countries.
The right to travel without a visa to 155+ countries, including Britain, Hong Kong, Singapore, and the Schengen area.
The right to live in the country without time restrictions. There are no requirements for a minimum stay in the country.
The right to obtain citizenship in other countries.
The right to transfer citizenship by inheritance.
The right to issue a local driver's license.
The right to open a local Bank account and register a company in Saint Kitts and Nevis.
The obligation to pay taxes regularly if you spend more than 183 days a year on the Islands. There are no requirements for a mandatory change of tax residence.
Obligation to maintain investment in real estate for 5 or 7 years.
The whole process of obtaining a new passport takes up to 6 months.