On Prian you can find apartments in some very exotic destinations, even in Africa. Who buys it though and why? Who would even think of investing in Africa? And what troubles can even a hardcore investor face? Jari Gardziella, the COB and founder of Habita, is sharing his knowledge with us.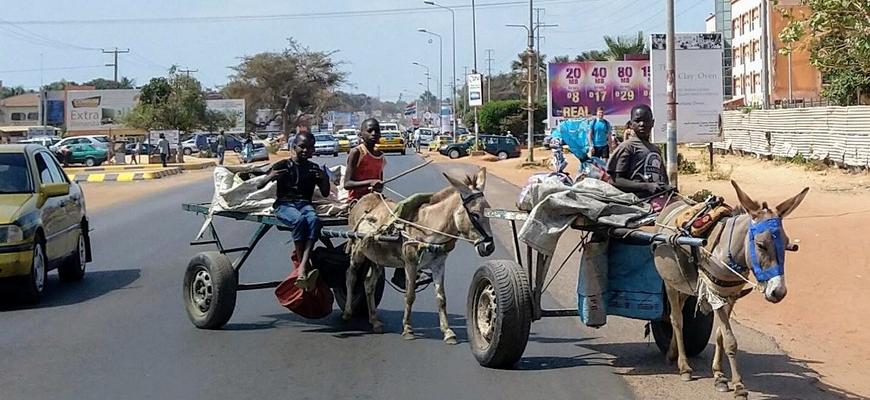 Jari Gardziella, the COB and founder of Habita
- Jari, when you decided to go to Africa, have you been afraid?
- No. I'm quite a fearless person. Otherwise, I would not become a businessman. I was curious.
We opened our first office in the Gambia back in 2017. This country is a perfect starting point: very small with only 2 million people live, here you can reach any object in half an hour, women can safely walk alone in the evenings. The potential and opportunities are about the same in all African countries, but it is better to get initial experience where you feel completely safe.
Now we are already working in Tanzania, Nigeria, Ghana, Sierra Leone, Gambia, Senegal, Algeria, planning to open a representative office in 5 more countries. Of course, there are places in Africa where the situation is far from ideal. But we want to believe that the emergence of a large international company could help people.
- Why did you begin to work in Africa at all?
- Africa is a growing market, especially in the real estate sector. The volumes of construction, sales and rentals are constantly growing. Everyone wants to have their own house. Over the past 20 years, many Africans have left for Europe to earn money. Today, they are ready to buy housing for their family, who remained in the homeland.
Of course, the economy in many African countries is still in a chaotic state (however, as well as around the world). But as brokers we are interested in increasing the market and attracting new buyers to the potential of this continent.
Africa is still a developing continent with great potential.
About Foreigners
- You said that locals buy property here for themselves and their loved ones. What about foreigners? Why do they look for real estate in Africa?
- Usually they look for a vacation home. Sometimes the motivation is a love story. Those who come here to work will more likely rent. The background, by the way, also affects the choice: expats buy detached houses, and foreigners are easy pleased with apartments.
However, investors have a lot of opportunities. There are simply not enough hotels even in tourist places. For example, Accra, the capital of Ghana, it is known for high hotel room prices, even in comparison with many European countries. You can also follow a simple path and buy an apartment and rent it out via AirBnb. But now many developers offer real estate management services after completing construction works. So, the potential for business here is excellent.
- Are there any other ways to make money on real estate?
- I don't want to advise anything, but one of the most popular methods is buying off-plan development. After the construction is completed, prices rise by 20%, sometimes even by 40%. But this scheme cannot be applied everywhere. We prefer to work on request and select projects for a specific investor. Hotels in Accra have good potential, but this is not a universal method of increasing capital.
Another popular scheme is renting out. There are enough places with developing infrastructure, so over time, real estate in these areas will be more profitable.
But still, attention is required in this market. The construction technologies adopted in these countries are seriously different from the familiar European ones. Different developers have different quality control, even the most experienced investors cannot do without the help of a broker: professionals know companies with a good reputation.
- Where the investors come from?
- Americans prefer the Caribbean but the number of returnee Africans is growing. I would say, from Europe mainly. A lot of things depend on the local languages and the number of flights. If there are regular flights from some country, then there are already buyers from there or will appear soon.
In general, if I decide to sell real estate to, let's say, Russians, I will start by checking planes from Moscow. The main potential will be in those areas. This is not rocket science; the same principle works even in the Mediterranean direction.
- Are there any specific points of attraction for foreigners?
- I think everyone dreams of buying a house by the sea. But, firstly, not in all African countries you are allowed to build houses on the beach line for sale. And secondly, dreams are dreams, and the main role is played by the budget. In the absence of money, buyers are guided by places where they can occupy themselves with something. They pay attention to sports grounds, swimming pools, the community in general.
Foreigners want to live by the sea, where the living standard meets their expectations.
- Then let's talk budgets. How much people spend on buying real estate in Africa?
- Depends on the country. For example, in the Gambia, the average budget is €40,000-70,000. In Ghana, the average check reaches €100,000-120,000. In Senegal, we are talking €200,000, because here customers are more often willing to pay large sums. It is a French-speaking country, many buyers live and work in France, which means they earn enough to afford expensive properties. In addition, Dakar is quite a European city, but Accra, despite its size, is more chaotic and not so modern. And this is enough to affect the demand.
Again, Gambia is more like a small cozy and safe village, but there is nothing much to do there. All this determines both the budget and customer expectations.
Average real estate expenses in African countries
Country
Taxes + additional expenses
Average price
Senegal
18% + 2%
€200,000–500,000
Gambia
2% + 0…5%
€40,000–80,000
Sierra Leone
Insufficient data
€40,000–200,000
Ghana
5% + 0…2%
€100,000–200,000
Nigeria
3% + 0…2%
€100,000–400,000
Tanzania
5%
€50,000–200,000
- And who pays taxes?
- The buyer. In some countries the tax is calculated from the cost of land, and it varies from 2% to 5%, depending on the country. But even here there is an opportunity to reduce the amount.
- Can you buy something in Africa by yourself?
- You can. You can also ride a motorcycle without a helmet. But if you use a helmet its safe. The same in Africa.
You can buy a property safely but there are risks, if you are not careful enough. There are plenty of scenarios where everything can go wrong. Of course, it is really possible to arrange the process according to the rules and without risk in every African country, because the laws here are very simple and clear. But there are still a lot of problems.
For example, it can be difficult to find the owner of the land on which the building is located. Many plots are owned by families, and the families here are large. It is difficult to find ends when many people leave for other countries.
Do not forget: you are a foreigner in a completely different culture, and unscrupulous sellers will easily take advantage of your ignorance. They will literally meet you at the exit from the airport, offer incredibly cheap options that carry huge risks and a lot of trouble. A good agency will help you during the whole process, especially with legal support.
- Are there common problems that buyers can face?
- The main mistake is to pay before we have checked all the documents for the object. Never transfer money to the seller before signing the contract in the notary's office! That is why, when working with a good company, you transfer money to the broker's account. This is a win-win: you get confidence in the safety of the process, and the seller is motivated to conduct the transaction quickly and correctly.
Absolutely no one wants to get to the African court. If you end up there, you will lose time and money.
- Why? It is impossible to win?
- Absolutely impossible. Or you need a very good lawyer, who is difficult to find. There is a monstrous bureaucracy here, and the system works very slowly. Common cases include land rights, which I've mentioned before.
Naturally, when people hear a low price offer, they rush to invest successfully. But if you do not have a document clearly indicating who the owner of the property is, do not conduct anything. And, of course, do not pass the money to anyone!
So, what can you buy in Africa?
About the Pandemic
- How did the pandemic affect the local market?
- All countries have suffered to some extent due to the termination of flights and a decrease in the tourist flow. But you know, the pandemic is mainly a first-world problem concerning countries with more developed economies. This is Africa. Malaria, yellow fever, and Ebola are still common here, unfortunately. Even the flu kills a lot of people. Local residents have more serious reasons for concern, knowing which the coronavirus looks insignificant.
- What about the prices? They are growing almost everywhere. Is something like this happening in Africa?
- In different ways. Prices have increased in Zanzibar, and in the Gambia, but to a greater extent due to the increased construction time: developers simply did not start new projects with such a small amount of buyers out there. In Nigeria, for example, there are no serious changes at all.
The locals do not pay attention to the pandemic, as long as there are other problems in their countries.
Personal Matter
- What conclusions did you come to after the first years of work on this continent?
- We have understood how things get done in Africa. This is not a typical European direction, people here think quite differently, more guided by a short-term result. It is not like in Finland or in Russia, where in the summer you need to harvest the whole crop in order to safely survive the winter. In Africa, people think more of this moment.
It seriously affects business thinking. The proposal to open a business enterprise in order to get some result in a couple of years sounds incomprehensible for some locals.
In Africa they build in a completely different way than what we are used to...
- And yet, how safe is it in Africa?
- Let me tell you that: don't be afraid of people, but indeed be careful. The rest depends on the location. I'll run through the ones I know.
- Since you started a business in Africa, what has surprised you the most?
- I'm still trying to understand what they teach in local schools. The level of education of people is very low, although they study for 8-9 years. They don't have a concept of a sequence of actions. We have to explain why it is better to carry out a good repair now than to try to save money. They want to benefit here and now, not realizing that in a couple of years a satisfied client will return to them, with whom it would otherwise be impossible to work.
- What has surprised you in a positive way?
- Also people. They are very sociable and very welcoming. For me as a Finnish person, this was a novelty: we never talk if we have nothing to say. And here the locals always invite you to dinner, to their home. And everyone takes care of each other. This is great.
- Let's say, I am an investor ready for something brand new. From where do I start in Africa?
- I recommend Gambia - a great place to experience Africa, suitable for independent research. It is a very small and probably the safest African country. The locals are friendly and welcoming. Everything is close. Yes, there is somewhat a lack of infrastructure, as in many countries of the continent, but the most curious investors should start studying the market from here. This experience will help you understand what you like, whether the culture and climate are suitable for you. Only then you should devote your time to studying other countries. Don't start with noisy chaotic Accra and especially Nigeria, where the competition is really hard.
- Finally, tell me. Why choosing Africa?
- It's exotic. The time zones are the same here as in Europe, it is easy to keep in touch. But most importantly, everything is just developing in Africa, and this gives a wide scope for imagination. You can open literally any business and succeed. The potential is huge.
The photos are provided by the interlocutor.