The authorities are trying to revive the economy after the coronavirus pandemic.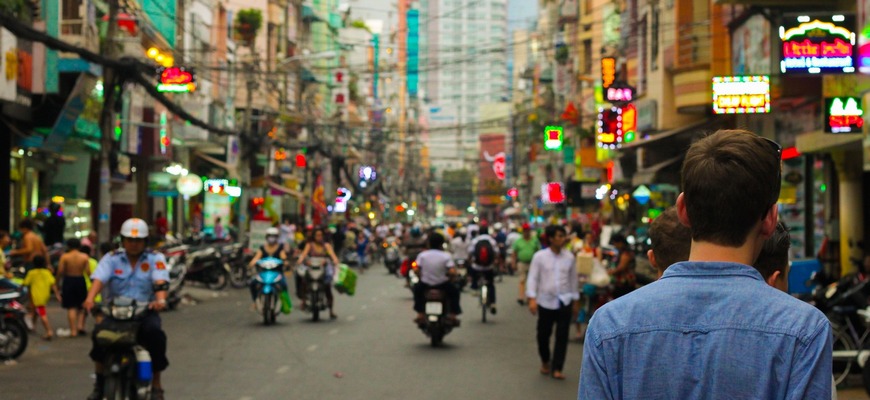 The Thai cabinet has approved a package of economic incentives aimed at attracting wealthy foreigners and highly qualified specialists from abroad to help revive the economy after the coronavirus.
"The benefits in the package include a 10-year Thai visa for approved special applicants, their spouses and children," said the government spokesman Thanakorn Wangboonkongchana.
The package also includes automatic work permits, the same income tax rates as for Thai citizens, exemption from taxes on income from abroad, and also ownership of real estate and land.
The right to choose a fixed income tax rate of 17% within the package will be offered only to foreign experts involved in the development of the government's flagship scheme of the Eastern Economic Corridor (WEC).
The officials have said that the government expects to attract more than a million qualified specialists to Thailand in the next five years, starting with 2022.
"The government also expects that these foreigners will spend an average of one million baht per person per year while staying and working in Thailand, or about a trillion baht in total in the next five years," Thanakorn Wangboonkongchana says.
According to him, it is expected that about 800 billion baht will be received from the investments of foreigners, as required by the application forms for these long-term visas. Another 270 billion baht will bring taxes paid by these foreigners.
Also read:
Picky Expats. Which Countries Immigrants Are Most Dissatisfied With
The Benefits of Being a Remote Worker
Malta Has Introduced a Residence Permit for Digital Nomads
Dubai Will Issue Residence Permits to "Digital Nomads"
Remote Workers Will Be Able to Live in the Canary Islands for Free
The government has four target groups for a long-term visa scheme:
Wealthy foreigners who travel frequently and have assets in several countries. They will need to invest at least $500,000 (16.5 million baht) in Thai government bonds in the form of foreign direct investment or in real estate. The minimum income should be $80,000 per year for the last two years, and the required minimum value of their assets is $1 million, the required minimum health insurance is $100,000.
Well-off pensioners aged at least 50 years who are able to cover their living expenses in Thailand. They must invest at least $250,000 in Thai government bonds in the format of foreign direct investment or in real estate. The required minimum income is $40,000 per person per year. The minimum health insurance package is $100,000 per person.
Specialists who are interested in living in Thailand, working remotely for their employers in other countries. It is expected that these will be digital nomads and employees of large organizations who are close to retirement age.
Highly qualified specialists who may want to come to Thailand to work as experts in targeted sectors of the government, for example, university teachers teaching subjects related to important industries. Such applicants will have to have at least five years of work experience, earn at least $40,000 a year and have a health insurance policy with a cost of insurance coverage of $100,000.
Source: Bangkok Post