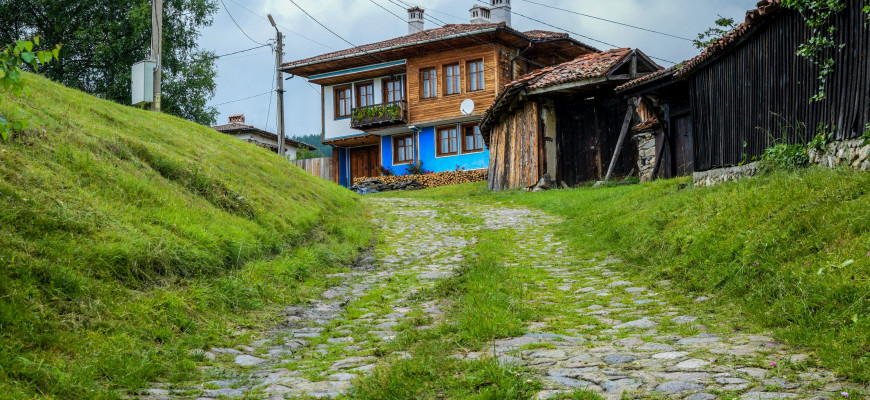 The average price of new family homes in villages around Varna has reached €100,000, and old houses owners now ask from €60,000, according to real estate agent data. Prices have doubled compared to the period before the pandemic.
Features. Despite a significant increase in prices for rural houses near the sea capital of Bulgaria, they still correspond to the possibilities of buyers. The conditions for financing the purchase of the real estate in banks are good and have equaled the requirements of a mortgage on urban real estate. All this leads to the implementation of many transactions, and brokers expect that prices for rural real estate near Varna will continue to rise.
Goals. 80% of buyers purchase rural real estate for permanent residence. Thanks to remote work, as well as professions that do not require presence in the office at all, many families have the opportunity to live outside the big city.
In addition, more than 50% of people permanently residing in the village commute to work or school every day. Therefore, one of their main requirements for the villages where they buy a house is quick and easy access to Varna, real estate agents explain.
Buyers of country houses in the Varna region are mainly young families with children, as well as middle–aged people looking for tranquility near the metropolis. Among the motives of people who turn to buy suburban real estate, one can distinguish the desire to escape from the urban environment and the presence of a larger area. Families also value a healthier lifestyle, personal space, and outdoor areas for spending free time, access to environmentally friendly products, and secure parking.
Locations. The most popular and expensive places to buy a country house in the Varna area are Priselci, Bliznaci, Zdravets, Benkovski, Zvezditsa, Kichevo, and Osenovo. To them, you can add suburban areas, Trakata, Evksinograd, Alain Mac, and Manastirski reed.
The most popular. The villages at a distance of up to 30 km from Varna are of the greatest interest to buyers. Banks that actively finance the purchase of rural real estate call these settlements "satellites". In villages at a distance of 35-40 km or more from Varna, there are properties at lower prices, and they are also popular for a family home or villa.
There is also a tendency to buy plots, regardless of price increases. Most often, people buy them as an investment to build a house or enlarge a yard. Many homeowners are not satisfied with the existing yard of 600 sq.m and want even more personal space.
Buyers are looking for houses with living rooms of more than 35-40 square meters, three or more bedrooms with the possibility of using one of them as an office. For heating in winter, a boiler, a fireplace, and steam heating are most often chosen, and some also photovoltaics to use sunlight.
Rural two-story houses with an area of 120 to 130 square meters with three bedrooms are in the greatest demand, real estate brokers say. For people looking for housing in the village, the most important thing is that it has year-round easy access by a good road.
Propreties for sale in Bulgaria:
Source: Trud.bg
Photo by Ivan Nedelchev on Unsplash