In total, 219 residential residences worth from $10 million each were sold in Dubai in 2022.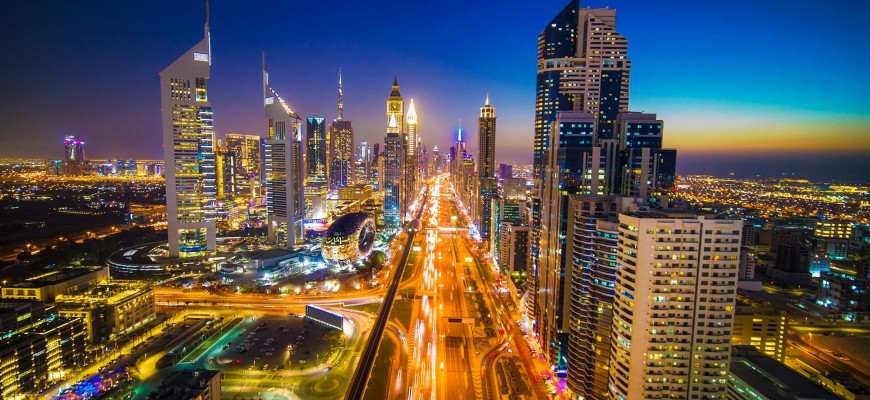 Dubai's luxury residential real estate market is still experiencing a significant shortage of lots, with only eight new luxury villas expected to be commissioned in the best areas of the city by 2025. Nevertheless, such properties are still more affordable than their counterparts in other popular global markets, which obviously increases the attractiveness of owning real estate in Dubai for representatives of the global elite.
Details. According to Knight Frank research, Dubai ranks fourth in the world in terms of activity in the luxury real estate segment after New York, Los Angeles and London. Such an assessment was carried out on the basis of sales figures of objects worth from $10 million. In terms of the number of residences sold at a cost of $25 million, Dubai ranks fifth in the international ranking after London, New York, Los Angeles and Hong Kong.
In total, 219 residential residences worth from $10 million each and 26 objects at a price of more than $25 million were sold in Dubai in 2022. The total value of transactions in the segment of ultra-luxury real estate reached $3.8 billion US dollars, while Dubai became the fastest growing location in terms of sales of super-elite houses with an annual increase of more than 44%б compared with 2021.
At the moment, one million US dollars in Dubai corresponds to about 105 square meters of residential real estate, which is about five times more than in Hong Kong, and three times more than in London or Singapore. This factor not least affects the strengthening of the investment attractiveness and efficiency of the market and, of course, spurs the demand for luxury housing.
Quote. As Nikita Kuznetsov, founder of Metropolitan Group and CEO of Metropolitan Premium Properties, one of the largest real estate agencies in the UAE, emphasized: "Dubai's attractiveness for the world's elites is growing before our eyes. A good sign for the market is the fact that in 2022 we witnessed a revival of interest from the emirate's traditional buyer markets such as India, Europe (the UK, in particular) and China, which eloquently testifies to the profitability of investment in residential real estate in the region."
Examples. In February 2023, the most expensive objects sold in Dubai were apartments in the Jumeirah Island 2 area for 410 million dirhams UAE ($111.6 million) and a villa in Palm Jumeirah for 183 million dirhams UAE ($50 million).
Propreties for sale in the UAE:
Source: Metropolitan Premium Properties Press Release