Since July 1, 2022, the Migration Department of Turkey has expanded the list of areas in which foreign real estate buyers do not have the opportunity to request a tourist residence permit. The list also includes popular parts of Alanya, Antalya, and Istanbul.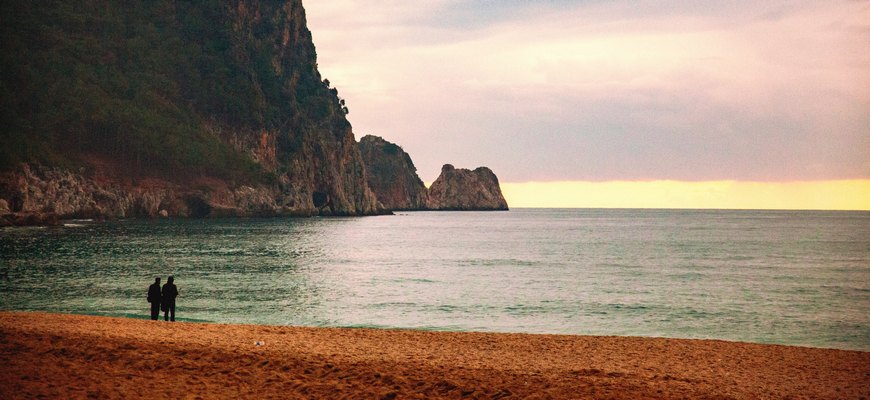 Despite serious economic problems, Turkey has been one of the most popular immigration destinations for many years. Largely because it is not difficult to stay here legally, having received a permit. It is enough to become the owner or even the tenant of any real estate object, and you can apply for a two-year or semi-annual residence permit. That's why thousands of Russians and Ukrainians have rushed here to a relatively safe oasis in recent months.
However, the share of Russian speakers in the total number of legal residents is small. Most foreigners come to Turkey from the Middle Eastern and Central Asian countries,. As of the end of June, most of the holders of short-term Turkish residence permits came from Iraq (145 thousand), Turkmenistan (100 thousand), and Syria (92 thousand). Russians (78 thousand) are in fifth place, and Ukrainians (25 thousand) are in eighth.
But these are only legal immigrants. There are 3.7 million Syrian refugees in Turkey right now. This fact has become one of the main reasons for the restrictions. In addition, Turkish citizens are increasingly expressing dissatisfaction with the insane inflation ( about 80% by mid–June year-on-year!) and especially with the rise in real estate prices.
***
The introduction of quotas was actively discussed at the beginning of 2022. In March, the country's authorities announced future restrictions in just 781 districts: the share of foreigners with a residence permit should not exceed 25% there, and popular regions (among the real estate buyers) were not included in the list. At the beginning of the summer, Turkish Interior Minister Suleiman Soylu said that the quota – already at 20% – would be extended to 1,200 territories, but it was not said which ones. As a result, on July 1, it turned out that the restrictions affected 1,169 districts.
You can download the full list here. For those who do not want to view a long file, we will note the main thing. Among the areas that have fallen under the ban, are popular neighborhoods:
Alanya – Mahmutlar, Kestel, Avsallar, Kargicak;
Antalya – Deshemealty, Konyaalty, Muratpasha;
Istanbul – Shishli, Beyoglu, Fatih;
Mersina – Akdeniz, Erdemli, Gulnar, Mezitli, Silifke, Tarsus, Toroslar, Yenisehir.
Those who plan to purchase or rent real estate, wishing to obtain a tourist residence permit on this basis, can – at least for now – delete these neighborhoods from the search. The restrictions apply to those who became the owner or tenant before July 1, 2022, but did not have time to get an ikamet.
All this will affect prices and rental rates both in areas with restrictions and in those where obtaining a residence permit is still possible.
***
However, there is some more good news.
One: some popular areas were not included in the list after all. For example, in Alanya – Konakli, Oba, Tosmur, and the city center. You can buy and rent housing in them to obtain a residence permit.
Two: we are not talking about a ban on the purchase of real estate – only about restrictions on obtaining a residence permit.
Three: restrictions affect only those who make a request for a residence permit for the first time. Restrictions do not apply to owners who extend an existing permit.
Four: probably, the list of regions with restrictions is not final, and it may even be reduced…
Photo: Anna Kapustina