The number of job positions in Finland is constantly increasing - the country is rapidly recovering from the crisis of 2009. Now the level of unemployment here is about 8-9%, and the lack of qualified personnel and aging of the population force local employers to actively seek specialists in neighboring countries. But is it easy to move here and find a decent job? Prian.ru will tell you about random details and peculiarities of employment in the country of Suomi.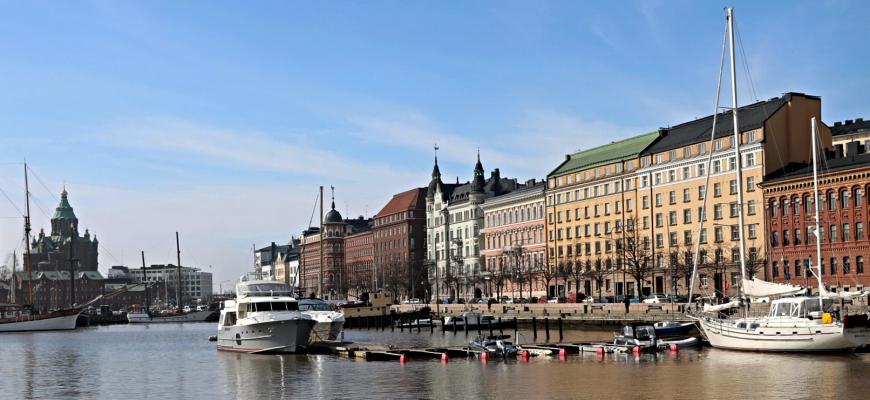 Local residents are more and more favourable to immigrants every year. The country's population is growing mainly due to newcomers: the number of citizens arriving to Finland from other countries is twice as big as those who leave the country.
Are We Needed in Finland?
In addition to a high standard of living, safety and social security, the friendliness of local residents and proximity to their home country, moving here is also attractive with a wide range of vacancies, as well as the opportunity to officially get a job without serious difficulties.
Moreover, for employment it is not at all necessary to know Finnish, in many cases, English is enough (especially in the IT field). 
One of the major problems in the country of Suomi is population aging.
Since 2000, the number of able to work Finns in the age of  15-64 has decreased by 2.5%. Experienced workers are increasingly leaving for other European countries, where they will receive higher wages for professions in demand. And physical labor is not so popular among the locals. Therefore, job hunting sites contain a lot of proposals in the field of construction, transportation, collection and sorting of vegetables / fruits, childcare and elderly people care, hospitality and retail business.
If you are a physician, programmer, engineer, chemist, teacher, economist, you can safely count on being in demand in Finland. You should not write off this country if you are not afraid of physical labor and are ready to work in a factory, farm, car repair shop or construction site. If you push hard, everyone can find a job here. Want to try? Then let's dig into the details.
How Can a Non-resident Find a Job in Finland?
1. Job hunting websites
First of all, pay attention to the official resources:
The web portal of the Ministry of Employment and Economy of Finland. It contains a lot of useful information regarding employment, there are addresses of all employment centers in the country, and on a separate page you can find a list of all vacancies in the chosen profession. You will find the most comprehensive list of offers from local enterprises, information on work experience programs and courses here.
The website of the European Union. It provides a lot of information on employment and other aspects of life in Europe.
Health and safety management website. Here you can find useful articles on random details of employment: drawing up a contract, the size and terms of payment, working conditions depending on the profession, etc.
In order to find a job online yourself, use the following sources.
English language websites:
Suomi language websites:
Specialized websites:
MLL – website for those who is in search of a baby-sitter position in the country.
Boyden – corporate leader positions.
Barona – search for technical positions: IT, construction, manufacturing, logistics; there are also medical care vacancies.
2. Agencies
If it did not work out with the Suomi language, or you do not have enough time to search on your own, or if you want to visit the country for the first time in order to look for a suitable job - contact a recruiting agency. Professionals will not only select a list of vacancies that meet your needs, but also will take care of all the bothers of communicating with the employer, paperwork, and will tell you about the specifics of the local market. But keep in mind that you will have to pay a fee about €150-300 (excluding the visa fee and the trip expenses) for such services.
When choosing a recruiting agency, do not forget to check the availability of a tax registration number as it is impossible to legally work in the EU countries without it. Among the proven companies are VPS, Aaresaari (for specialists with higher education degree).
3. Work experience programs
Finland provides good opportunities for students, especially in the field of ecology, programming, tourism, learning Suomi and English. To qualify for one of the programs, you must meet the following requirements:
age from 18 years old;
minimum -  second year of a university;
knowledge of English, Finnish or Swedish.
A list of universities that participate in such programs can be found on the Study In Finland website. The Finnish Center for International MobilityManages is in charge of most of the CIMO work experience programs  and is responsible for the distribution of scholarships.
You can get a paid internship at the enterprises of the country. On average, for a 40-hour work week, you will earn about €1,000.
4. Applying on your own
In addition to all the above methods, use social networks, specialized forums, look at the websites of Finnish companies. It's not a bad idea to go to the country on your own and look into local newspapers, talk to friends who already live here, monitor job advertisements on the streets and in Finnish institutions (as a rule, they are posted on the ground floor on a special board, you can also contact the HR department).
If you know Finnish at a basic level and are interested in seasonal work, you can contact your employer directly:
Farm for growing berries in Hämeenkoski (Asikkalantie, 822). e-mail: mansikkapolku22@gmail.com. Applications are accepted up to June 30.
Farm near Kontiolahti  (Kuusijärventie 161, Eno). Applications are accepted to the direct e-mail: mansikanpoimintaa@gmail.com.
Farm near Joensuu (Oravisalontie 815, Oravisalo). In order to find out details, please write to mansikka2015@gmail.com.
Berry plantation near Turku (21570 Sauvo). The applications can be sent up to April 30 to the e-mail susanna.katajainen@kolumbus.fi.
Also check the prices for residential realty in Finland
Requirements to a foreign worker
Finland has a list of short-term professions for which a residence permit is not required - it is enough to have an employment contract and a valid visa for up to 90 days of stay in the country. This includes teachers, translators, athletes, coaches and judges, artists, harvest collectors and sorters, sailors, researchers, and tour organizers.
Residence permit with a work permit. 

Non-EU citizens must find an employer in advance and obtain permission from the country's authorities. The application is submitted to the embassy of Finland or the Finnish police. With the help of a permit, you will be able to work in a certain field: that means that if you lose your position in the company that hosted you, you will be able to get a job in another one, but in the same profession.

Finnish language. 

It is a  necessary item for finding a highly qualified job. The only exceptions are programmers, for whom, in many cases, a good knowledge of the English language is sufficient. Often, the Finnish authorities organize 6-month language courses for foreigners in order to speed up adaptation and master the language at an intermediate level. But job positions related to physical labor (at a factory, harvesting, construction) can be obtained with a minimum knowledge of English / Finnish, and sometimes this is not required. 

Confirmation of qualifications.

Depending on the specialty, this procedure can be relatively simple or more long lasting. For example, doctors are required to confirm their  diplomas: translate all documents into Suomi, send them for approval, receive a notification with further instructions and, possibly, pass a qualifying exam. A list of professions for which confirmation of the diploma is required, as well as the organizations responsible for this process, can be found on the website of the Finnish National Agency for Education.
According to the country's labor code, a working day lasts no more than 8 hours, and overtime is paid at a double rate. If you have worked at the enterprise for more than a year, you are entitled to get a vacation, during which you receive a salary with a 50% bonus.
Obtaining a visa
In order to work in Finland on a permanent basis, a special residence permit is required. The absence of such or the decision to stay in the country on a regular visa entails not only deportation, but also a ban on entry into the EU countries for 10 years.
Finnish residence permit with the right to work
This is a plastic card that contains a photo and biometric data. This is both: a working visa and a work permit, which has a TTOL mark and a list of professions in which its owner can work.
To obtain a residence permit, you need to contact the Embassy of Finland in your country and fill out an application on the website of the Finnish Immigration Service.
You will need to submit the following list of documents:
The TEM054 form from your employer with filled details and signature. The valid period of the  employment agreement, job position, salary and other important details of the employment are indicated  here. 
International passport and copies of the pages of National Passport.
2 photos 36х47 mm.
Medical insurance policy.
Receipt for payment of the state duty (€540).
After receiving the application, all papers are transferred to the Department of Employment and Economic Development, which decides whether or not to invite the applicant to the country. If the decision is positive, the documents are transferred to the immigration office.
The whole process takes 3-4 months. You receive a certified letter with the final decision and you can pick up your residence permit card at the Finnish embassy. The initial residence permit card is valid for 1 year. After that period the permit card can be prolonged or replaced with an unlimited one, which validity ends only if the passport is changed. After a foreigner has been living and working in Finland for 4 years, he can apply for permanent residence.
Visa for seasonal workers
If you plan to go to the country for harvesting for up to three months, the task is simplified - you need an entry visa with a mark F1 which means Seasonal work. The most difficult thing in getting one is the invitation from the employer. Otherwise, you only need an application for the visa, photographs, passport, insurance and a receipt for payment of the state duty (€ 35).
The documents are submitted to the embassy in person. We recommend that you collect and submit all papers in advance (maximum - 3 months before the planned departure). This way you will not waste time on the long cues that form at the Finnish embassy before the agricultural season starts.
EU Blue Card
Only valid for highly skilled workers. To count on receiving a blue card, you need:
A diploma of a university included in the list of recognized in the EU
A contract with a Finnish employer (for at least a year) 
Guaranteed salary from  €4809 per month (before tax).
If you can meet all three conditions, submit the following documents to the Finnish Embassy: filled application form  OLE_TY2, a diploma of higher education, a signed employment contract, international passport and photographs. The fee for the examination of the documents is about € 400. The decision period is 3 months, and the validity period is up to two years.
The advantages of the Blue Card are not only in official employment and legal residence in the country, but also the ability to move your relatives to Finland under simplified procedure, providing yourself and your family with the same social security support as local residents have. You also get the right to travel across the EU without a visa.
Professions and vacancies in demand 
By the end of 2017, there were about 34,300  vacancies in the  labor market of Finland, most of them were in the  manufacturing field. There are more job offers in the south of the country, and much less in the east. It is easier to find work In large cities like Helsinki, salaries are higher there, but the expenses are respectively more significant.
 
Preference in the labor market, as in many European countries, is given to highly qualified professionals:
Medical care workers.
Teachers.
Accountants, economists.
IT-specialists.
Engineers.
Chemists.
Ecologists.
Specialists in energetics
If you monitor the job hunting websites, you can see a lot of offers in specialties that do not require higher education. In addition to the people who will be engaged in the field collecting and sorting of the crops, builders, fitters, bricklayers, auxiliary workers, nannies and nurses, drivers, waiters, salesmen, and electricians are constantly required in Finland. But for all jobs positiоns in the social sector, knowledge of the Suomi language is required.
Porvoo, Finland
Salaries in Finland
There is no fixed minimum wage in the country - this amount is regulated in each region separately through a collective agreement between the trade union and the employer. Trade unions play an important role in the country: thanks to them, local workers are protected at all levels: labor rules and norms are strictly observed. On average, the minimum wage ranges from € 1,800-2,000 before taxes, depending on the specific profession.
The official average salary in Finland in 2017 was about € 3,378 per month before tax.
After deducting taxes, the employee still has about € 2,500. The highest salaries,about  € 4,000, are in the sphere of information and communications. Those who work in the area of accommodation and catering earn the least (about € 2300).
Even in the same field, wages can vary greatly depending on qualifications and place of work.
Average salaries in Finland (per month, before taxes):
Programmer– €3,000-6,500
Doctor – €4,000-15,000
Hospital nurse – €2,300-4,000
Laboratory assistant – €2,800-3,000
Engineer – €3,700-12,000
Nurse, caretaker – €7-15 per hour or €1,500-3,000 per month
Maid, maintenance staff – €1,500-3,000
Constructor – €9-15 per hour or €2,000-3,500 per month
Teacher – €2,800-6,000
Architect – €3,000-8,000
Electrician – €2,000-5,000
Guard – €1,500-3,500
Salesman – €1,500-3,500 depending on the place of work and sphere 
Waiter – about €2,000
Harvester – €7-8 per hour or €1,800-2,000 per month
Incomes differ depending on the place where you live. For example, in Helsinki, you will receive 15-20% more than the salary average level.
As for temporary workers (on the manufacturing line, assistants, builders, harvesters), here the rate varies depending on the experience and amount of work. For example, electricians and installers receive an average of € 10-12 per hour, experienced builders can receive € 15-17 per hour. But please keep in mind that with such work, you will be  additionally charged for food (€ 5-7 per day) and for accomodation (€ 3-5 per day). Sometimes accomodation is provided free of charge, and some of the products are provided by the farm or employing enterprise. Do not count on a luxurious apartment, - often it is something like a dormitory where several people live in one room as it is temporary accommodation. Nevertheless, the conditions are comfortable - the rooms are clean, there is a shower and a lavatory on the floor.
Please view the salary rates in the professions of interest here.
As for taxes, they are significant in Finland. In addition to income tax, an employee is charged a local tax (16-23%), social contributions (up to 2%) and a church tax (1-2%). Also, a contribution to the pension fund is paid in the amount of 5.85%. 
In general, the amount of deductions from the Finnish salary is 35-40%. There is a  fixed income tax rate of 35% for  seasonal workers who live in the country for less than 6 months.
So are you seriously thinking about Finland? If you are a highly qualified professional, clear your mind of doubts: a little effort to adapt documents - and a decent salary will be yours. Are you not afraid of physical labor? Think about harvesting, construction. Of course, you can go to Finland to work as a waiter or salesman, but start learning the Suomi language without delay in this case. The country of Suomi offers a lot of opportunities - and with the proper efforts you will definitely find a job here!
Photos: pixabay.com