In the United States, it is common to live in rented housing, even for quite wealthy people with stable incomes. At the same time, the American market has its own specifics: for example, there are many detached houses, not residential compoinds. Which ones are better suited for investment? The experts responded.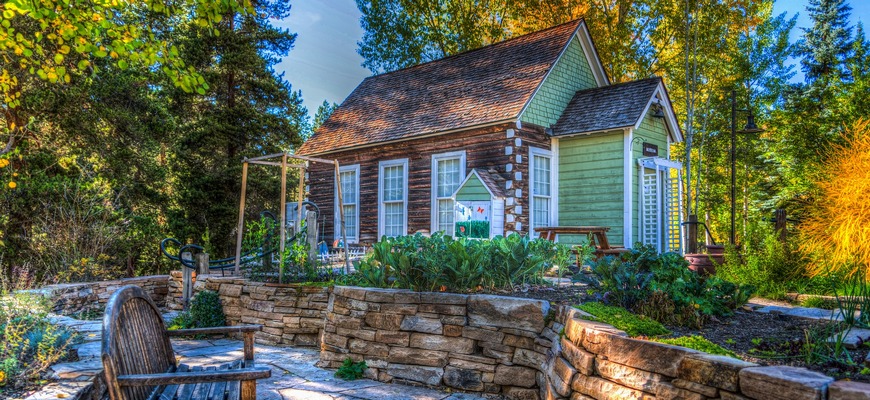 Who is the average tenant? 
A significant portion of the American housing stock is rental homes. Over the past 50 years, a third of families in the United States have lived in rented housing, according to a study presented by the nonprofit organization Brookings.
Rental rates rose after the global recession (2008-2009) and remain relatively high today. The share of renters has recently increased among some groups that have traditionally been more likely to be homeowners, including middle-and high-income families and middle-aged people.
There are still noticeable differences between the typical owner of their own home and the tenant.
In 2018, 48% of renters were people of colour compared to 27% of homeowners.
The average tenant in 2018 was 15 years younger than the average homeowner.
About 37% of renters are single-person households, compared to just 28% of homeowners. At the same time, the number of tenants with children has increased in recent years.
Homeowners earn more than renters: the average income of the latter in 2019 was $42,479, which is about half that of homeowners. More than 40% of tenant families earn less than $35,000, while only 6% earn more than $150,000 a year.
Types of residential properties
The fund of rented housing is diverse, but the structure is significantly different from what is used to, for example, in Russia.
The main thing: almost half of the rented housing accounted for by small buildings are single-family homes and townhouses with two or four sections. Only 23% of the properties are buildings with 20 or more apartments. Interestingly, about 5% of rental properties are mobile homes. 
At the national level, only a small proportion of rented homes have serious problems with heating, running water or electricity. In recent years, tight restrictions on new construction have prompted investors to renovate and upgrade old apartment buildings, especially in high-demand locations.
Examples of apartmetns for sale in the USA:
Housing affordability in the United States
When choosing a property for investment, it is important to take into account the differences between regions in terms of the size of the lease. The highest median monthly rent is in large urban counties on the West Coast. It is lower in the Midwest and South.
Renters' incomes are generally higher in expensive regions, but even they can't always compensate for a higher level of rent. For example, residents of San Diego (California) rent 36.2% of their income, an apartment or a one-bedroom house here costs an average of $2.1 thousand per month, and rates continue to rise.
Historically, the US government has spent more resources on supporting homeowners than tenants, despite the fact that the latter have lower incomes on average. Currently, there are various subsidies for homeowners at the federal level, in particular, the deduction of mortgage interest from income subject to federal taxes (MID). Most of the benefits of MID go to high-income families.
Low-income households receive rent subsidies. Now they cover about a quarter of such families. In all US states, this category of renters is struggling to cope with rent payments. According to the Department of Housing and Urban Development, nearly 20.8 million Americans spend more than 30% of their income on housing. About 25% of tenants spend more than 50% of their income on it.
Examples of deatched houses for sale in the USA:
Since the beginning of the pandemic, the situation of citizens with low wages has deteriorated significantly. 39% of those who worked in February 2020 and had a family income below $40,000 per year reported losing their job in March 2020. In November 2020, 9 million tenants delayed their rent.
At the same time, in some large cities with traditionally high prices, rental rates have decreased, and in smaller and cheaper locations, a constant increase has been recorded. A striking example is San Francisco, where over the past year (since March 2020), rent has fallen by an average of 24.1%, now a one-bedroom apartment can be rented here for $3.2 thousand per month.
The situation was partially saved by the support measures. The federal CARES Law, passed in March 2020, increased the amount of unemployment insurance and expanded the number of its recipients. Under the same law, the federal government issued millions of low-income Americans with one-time incentive checks worth up to $1.2 thousand. In December 2020 and March 2021, Congress passed additional measures.
In 2020, the government temporarily restricted evictions, which are the main way to deal with defaulters. Also, throughout the United States, authorities at various levels have launched additional funding programs for struggling tenants. However, these funds were enough to support only a small part of the population.
The pandemic is obviously a unique circumstance, but even in more stable times, such tenants are becoming a problem for private investors. Especially those who own long-built properties with low rents. Payments for repairs and maintenance are very significant for this category of housing, and if tenants are not found or they do not pay, the owner risks going into the red.
Who is the average landlord?
The peculiarity of the rental market in the United States is that the state plays a minor role in it. Most of the housing is owned by private owners from individual to institutional investors (for example, various real estate funds - REITs), and it is built and financed by them. Even in the economy-class rental sector, which caters to low-income tenants, most properties are privately owned. 
The introduction of marginal rental rates is not very common in the United States, although this topic has been frequently discussed in recent years. Some major cities, such as New York City, San Francisco and Washington, have local rent control programs. But in more than half of the states, laws prevent local governments from imposing restrictions.
The profitability of long-term rental housing in the United States is relatively high. So, according to the ATTOM Data Solutions report for the first quarter of 2020, the average annual income from renting a single-family home was 8.4% per annum. Although the results vary greatly from region to region. For example, in the traditionally expensive locations for buying a home (like San Francisco and New York City) the return on rent will be 3-4% per annum.
Conclusions: what is the best choice for an investor?
For an investor located abroad, an object that brings a stable income and requires minimal personal participation is traditionally optimal. To search for such a property, it is useful to consider the following.
In European megacities an apartment is most often considered as an object for rent, but in the United States you can and should pay attention to individual houses. There are many offers, and they attract more prosperous tenants. In addition, the demand for suburban housing has increased significantly since the beginning of the pandemic, and these are also private homes for one or more families.
Since most of the tenants are single young people or young families, it is worth giving preference to properties of a small area. They are easier to find a tenant than a huge villa. By the way, the profitability of such objects is higher.
The average income of tenants in the United States is about $40,000 a year, but that's not a lot by American standards. McDonald's employees get about the same salary. It is this category of citizens who massively lost their earnings at the beginning of the pandemic and regularly apply for rent subsidies. Therefore, although they make up the bulk of the tenants, it is better for foreign investors to focus on the upper limit of this segment or on the middle class. Very cheap housing is a risk zone. For various reasons: non-payments, the state of the objects, criminal neighbors. But it is more difficult to find tenants for the most luxurious villas.
When choosing a location for earning money on rent, it is better to pay attention not to megacities with a high cost per square meter (San Francisco or New York City), but to small cities with a growing population and affordable real estate. The return on rent will be higher. However, this rule works in all real estate markets, not just in the States.
The US market has developed favorable conditions for private investors: numerous players work in the sector, which promotes open competition, and the state minimally regulates the rental business and does not set restrictions on the amount of rates. Although there is a great temptation to deal with the object yourself, to save money, it is better to contact the management company. This way it will be easier to solve numerous everyday issues on the spot, such as finding tenants, monitoring the receipt of rent, checking the condition of housing, and correctly paying taxes. In case of a right choice the cost of it will pay off.