About company TOLERANCE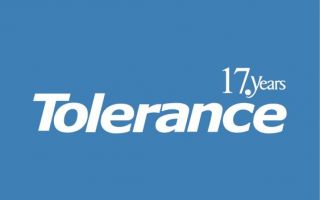 The leading operator of Turkish real estate, construction and tourism company, founded in 2002.
For more than seventeen years we have been helping our clients to buy, sell or rent out real estate in Turkey, accompany them at all stages of document processing. We help with moving and obtaining permanent residence and adapting to the brand-new life in a new country. Our main advantages are:
Reliability and professionalism.
Over 17 years of our work, more than a thousand foreigners have become our grateful customers. Their feedbacks prove that you entrust your purchase to the real professionals.
Legality and confidence.
We know all the laws and procedures in details, carefully check all the documents, providing you with absolute reliability and protection.
The biggest choice.
We have our own offices all around the coast, so we can offer you a huge variety of first-hand objects, without intermediaries. Our goal is to find property in the region you want, not in the region we need to sell.
Best price guarantee.
We are a major real estate operator, therefore, we have the exclusive contracts with all the developers and owners. Thanks to our image and reputation, we can agree on the best discounts and prices for any object.
Customer support 24/7.
Every year thousands of foreigners buy, sell or lease real estates in Turkey. It is of fundamental importance to choose a reliable company, and Tolerance real estate operator is betting on quality and professionalism.
We are chosen by people who value their time and money and want only the very best for themselves and their families.
We always help our clients with the adaptation in Turkey: accommodation and facilities, Turkish language courses, car purchase, visits to the doctors, school or kindergarten for your child - we are ready to advise on all these issues around the clock.
Hundreds of videos and written feedbacks from our customers with their contact details can be seen on our website. Thit is a unique example in the market.
TOLERANCE Company for the first time in Turkey has offered and developed a guaranteed rental service, which is very attractive for investors and buyers.
We will help you:
• to choose a property professionally according to your criteria;
• to manage real estate in the time of your absence;
• to sell or rent your property out profitably;
• to get a tax number and open a bank account;
• to get a mortgage in Turkey;
• to start your business and invest providently;
• to obtain legal advice;
• to get a residence permit in Turkey;
• to insure your health and property;
• to buy furniture and household appliances;
• to register meters for water and electricity, connect the phone line and the Internet;
• to organize construction work and repairment;
• to organize transfer and car rental;
• to pay a property tax;
• to make a will.
The secret of our company's success is honesty and professionalism in everything.
Be our successful customers and friends!
Tolerance. 17 years of flawless work!
Tax registration Antalya, № 8490290869, TheChamber of Commerce registration: № 56812, Municipal license for conducting realtor's activities: 000017, The certificate of registration of Tolerance trade mark: 2011 69375, Patent №: 2011 69370, The certificate for the provision of real estate services: № 11611, № 83738