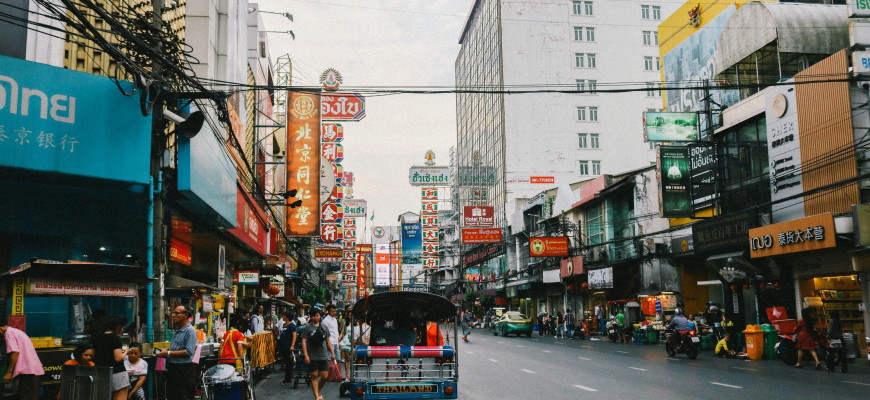 Thailand will allow foreigners full ownership of land for living, government spokesman Tanakorn Wangbunkongchana said. However, in order to obtain the land foreign byers must meet certain conditions.
Conditions. If the Cabinet of Ministers approves the relecant law, foreign citizens will be allowed to own a land plot of up to 1 rai (0.16 hectares) from September. Bur in this case, they need to invest 40 million baht ($1.09 million) in Thai real estate, securities or funds.
Thailand has remained a popular destination for investment, retirement, and small business start-ups among foreigners for decades. However, the ownership of land by foreigners was limited.
The scheme, which will be revised in five years, aims to attract more than a million wealthy people to Thailand by 2026, and thereby replenish the country's economy by 1 trillion baht ($27.25 billion), Tanakorn Wangbunkongchana said. The government expects the economy to grow by 3.5% this year and reach a pre-pandemic level in 2023.
Reaction. The proposal of the authorities caused a mixed reaction from the Thai public. Thus, the chairman of the Chamber of Commerce of Thailand Sanan Angubolkul says that the government should introduce additional requirements for foreigners who own land.
"Foreigners who have the appropriate privilege should only buy land in certain areas, first–hand, and resell them only to Thai citizens," he suggests.
Pornpana Kuaycharoen, the founder and coordinator of Land Watch Thai, wonders who benefits from this policy.
"These are rich people. Those who already own most of the land in the country will profit from its sale to investors and will further exacerbate the problem of inequality in land ownership in Thailand," the expert explains.
What you can buy in Thailand right now:
Sourse: CNA, The Thaiger
Photo: Wanaporn Yangsiri