Germany does not provide programs for obtaining a residence permit via investment in real estate or government bonds, you have to study German laws. Few people know that businessmen and wealthy foreigners have every chance to get a residence permit quickly, in two to six months. It remains to understand whether you meet the criteria and where to start.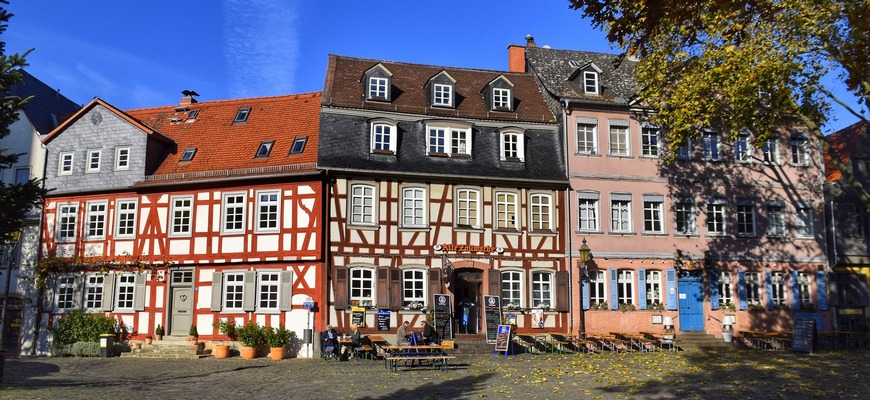 We have discussed this topic with German Moyzhes, lawyer-economist, the Master of Laws at the Free University of Berlin, managing partner of Avers Group Germany GmbH.
What the Law Says 
Pretty much every article about moving to Germany mentions the Federal law "On the stay of foreigners" (Aufenthaltsgesetz). It lists the situations that allow you to obtain a residence permit.
The grounds for permanent residence in Germany are standard: education, marriage, reunification with parents (for minors), employment, German and Jewish origins, as well as business activities. The last point is usually used by foreigners who want to develop their business in Germany.
But few people pay attention to paragraph 7, which says that in "other cases, you can also apply for a residence permit". How to interpret this right?
The answer is in the order of the Federal Ministry of the Interior, Building and Community (Verwaltungsvorschriften zum Aufenthaltgesetz).
The text of the document states that an economically independent foreigner who is interested in living in Germany has every chance to get a residence permit. This opportunity has the right to take advantage of the owner of real estate, if they use it regularly. The house may not even be your own, but in a long-term lease. A long-stay permit is also issued to grandparents who want to see their grandchildren more often, but cannot get a residence permit through family reunification.
So, here are the two proven ways to get a residence permit in Germany for wealthy foreigners:
The main condition for obtaining a residence permit is to prove that you have enough assets. At the same time, you don't need to invest them anywhere. Investment in the economy, business or real estate is not required.
The main thing here is to defend the business plan, that is, to prove to the authorities that your business will be useful for Germany. Some advisors convince clients that to get a residence permit, you must hire five to ten employees. But this is not a requirement, only a recommendation, which allows you not to defend the business plan.
Comparing Opportunities: Residence Permit in Germany for Economically Independent Foreigners and Entrepreneurs
Criteria

Economic independence

Starting a business

Basic requirements 

- Adult citizens of any country
- Adult citizens of any country
- Education and experience should correspond to the field of activity that the investor will be engaged in
- We need a business plan approved and approved by the German authorities

Language 

Knowledge of German is not required 
Knowledge of German will be an advantage

Assets


(The exact amount is not specified in the law, each case is different, the table shows approximate figures based on the experience of immigration lawyers) 
From €1 million per family (real estate, business, etc.) and regular (passive) income from €4,000-5,000 per month per family 
From €1 million per family

Housing 

Real estate: owned or long-term rentals

Health insurance 

Private health insurance policy

Residence permit for relatives 

The spouse and minor children receive a residence permit together with the investor

Residence in Germany

- Allows you to live in Germany permanently (for the duration of the permit)
- Minimum stay requirements are soft
- Visa-free travel within the Schengen area

Study and work

- Children get the right to free education in public schools and universities, just like German citizens, if they graduated from school there
- Passive business - no restrictions; other areas of entrepreneurship or employment require an additional approval
- Children get the right to free education in public schools and universities, just like German citizens, if they graduated from school there
- Employment requires an additional approval from the authorities

Permanent residence

In five years after passing the language proficiency exam 
In three years, granting successful implementation of the business plan or five years later when passing the language proficiency exam

German citizenship 

After eight years of residence on the territory of Germany (after seven years of legal and continuous possession of a residence permit you will have the right to apply for citizenship)
A Residence Permit on the Basis of Business: 5 Tips
Don't try to deceive officials
This path is often imposed on people who are not actually going to do any business in Germany. They want to live there, relax, travel around the EU without a visa… But they have to meet the requirements for applying for a residence permit. In this case, it is better to choose another reason for obtaining the status, such as financial independence, which does not oblige you to maintain an unnecessary company.
Remember: a residence permit based on starting a business is the way for those who are really going to develop their business in Germany. The company's activities will be checked both at the stage of submitting documents and during the renewal of the status.
Smart business plan is everything
The most important point for a foreign entrepreneur is the protection of the business plan. Innovative companies are especially welcome, but this is not a dogma. You will have to prove to officials and the Chamber of Commerce that the business is promising, you are a professional and you have the necessary knowledge and experience for its successful development. At this stage, we recommend you to enlist the support of an advisor who has experience in defending the business plan before the German authorities.
The amount of investment is determined by the business plan
The advantage of immigration through entrepreneurship is that the applicant does not need to prove a large personal capital. But when moving with your family, officials will still pay attention to your security. It is desirable that the fortune of a family with children is estimated at least at €100,000.
There are also no restrictions in the law on how much money you should invest in the development of the company. Everything is determined by the business plan. In some cases foreigners haven't made any investments at all. Just registered a limited liability company (GmbH) and contributed 50% of the authorized capital (€12,500). But even this money is not an investment, these are floating assets.
By the way, Germany is considered to be the top of 
the best European countries to launch a startup
You don't have to hire employees
Novice advisors try to convince clients that the main requirement of German officials is to create jobs for five to ten people. But employees in the company are not a prerequisite, but only a recommendation that allows you not to defend the business plan before the competent authorities. If you are not ready to create so many jobs, then defend your business plan. It's cheaper.
Faster registration of a residence permit in small cities
For example, in Berlin, it is extremely difficult to defend a business plan for non-IT companies. Offices for foreigners in Germany are overloaded, it can be difficult to get to the right official, and the waiting period for a decision can exceed up to 12 months. In cities of category B, C and D, the process is faster, and officials are loyal to entrepreneurs from almost any industry. This is due to the trend towards urbanization: small cities are emptying, their population is aging, while megapolices are expanding, and the competition in the business environment of Berlin, Frankfurt or Munich is mind-blowing.
German Moyzhes

Managing Partner

Avers Group Germany GmbH

Can your application be declined? Of course. The consequences depend on the reasons for the failure. If the reasons are formal (insufficient justification or the position of a particular official), there are no specific consequences. You can simply prepare and reassemble the package of documents again. The main thing is that you really have grounds for a residence permit. It happened before that when the documents haven't passed in Berlin, we have submitted the same package in another region and received permission. In our practice, more than 90% of applications are met. We warn you in advance about possible problems with the remaining 10%. If the reasons are justified (deliberate deception, fraud, forgery, omission of facts), the refusal may lead to a ban on entry to Germany.
A Residence Permit Based on Economic Independence: 5 Tips
Evaluate your capabilities realistically 
The decision of the Federal Ministry of the Interior, Building and Community states only in general terms who exactly can be considered economically independent. A person must be provided for (housing, medicine) until the end of the average age. In fact, we are talking about people who can really afford not to work and at the same time pay for an apartment, car, health insurance…
It is worth focusing on the following amounts: capital from €1 million per family and regular passive income from €4,000-5,000 per month for each family member. But each case should be considered individually. It is one thing if the family owns one expensive villa that is not rented out and does not make a profit. And quite a different one, if it is a bank account, dividends, profitable real estate...In short, when submitting documents, it is important to properly structure assets.
You don't have to buy real estate
Realtors sometimes convince clients that buying an expensive villa in Germany can give them the right to get a residence permit. This is not true. Real estate of any value, according to German law, is not a basis for obtaining a residence permit. It can only be an indirect proof of your desire to move to Germany.
The basis is the availability of sufficient capital, which you just need to confirm, but you are not required to invest anywhere, including real estate. Foreigners who apply for a residence permit for "economic independence" will need a registration address in Germany, but it can be rented housing. If your main goal is legalization in Germany, then first get a residence permit, and only then buy real estate.
Residential Property For Sale
Sources of income should be obvious and plausible
Family assets are estimated based on the value of real estate, shares in businesses, bank accounts (not necessarily German banks), and so on. There are also no clear recommendations in the legislation regarding regular income. This may include income from renting out owned real estate, remuneration for working as a member of the Supervisory Board or Board of Directors, dividends, and so on. The potential income that the applicant can get from renting out real estate is also taken into account. The requirements for ownership are flexible. The main thing is that the applicant actually has it.
Don't be afraid of bureaucracy and legal formalities
If you get a residence permit in Germany with the help of a advisor, all you need is to provide information and copies of documents:
passports, birth and marriage certificates;
certificates of ownership of real estate, shares in enterprises, securities, inventory of cells;
salary certificates, receipts from real estate rentals, bank deposits.
The specialist will put them in the right form, translate them into German, make the right application package, and accompany you to the interview.
The period for obtaining a residence permit depends on the specific situation, on the grounds of who helps you, their skills, experience and connections. The process can take from a few weeks to a year or more. It takes up to six months on the basis of "economic independence".
Think about the future
If you want to get German citizenship in the future, start acting now. Obtaining a residence permit does not oblige you to leave your home country and move to Germany as a matter of urgency. But in any case, seven years must pass between obtaining the first resident card and the right to apply for German citizenship. You can stay in your country, and the time will go on, the statuses will be extended. Then you will get citizenship faster.
Also, think in advance about whether you want to keep your original passport after getting a German one. This issue can also be resolved, if you are prepared. But how exactly to do this is a question for a specialist.
German Moyzhes

Managing Partner

Avers Group Germany GmbH

Can I live in another EU country with a residence permit? With a German residence permit there is no need to apply for a visa to enter the Schengen area. Moreover, it will be easier to get visas to the UK, the USA and other countries, you can apply at the representative offices of these countries in Germany. As for residence in another country, the right formally appears when the German residence permit becomes permanent. It can be applied to all EU countries. To get permanent residence, you need five years or three years in the case of entrepreneurs who have successfully implemented a business plan. But no one really controls which country the holder of a German residence permit spends most of the year in.​​​​​
For more infromation you can contact the company: 
Avers Group Germany GmbH 
http://aversgroup.de/
Germany, Cologne, D-50674, Lindenstr. 14
Tel.: +49 221 92 42 81 25
Tel.: +7 495 204 13 76
Photos: pixabay.com