The cumulative growth of the market in 2022-2027 is expected to be more than 8%.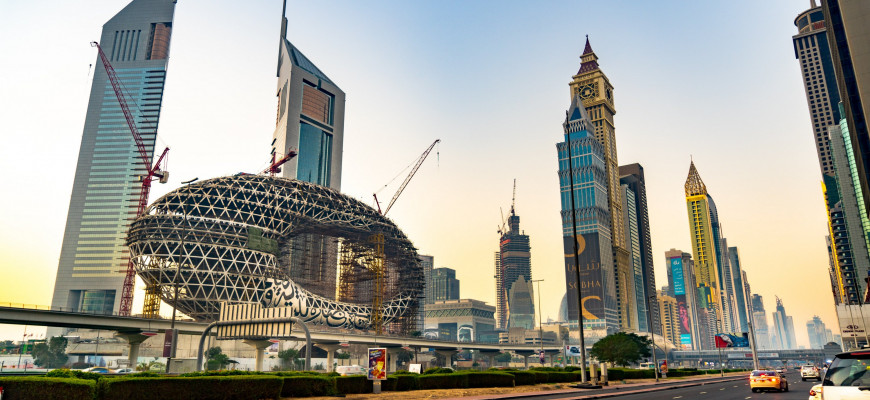 Investors continue to trust the UAE real estate market, which has already attracted investments worth more than 170 billion dirhams ($46.3 billion) in the first seven months of this year. Analysts expect that by the end of the year their volume may exceed 300 billion dirhams ($81.6 billion), and the industry will remain stable due to new reporting requirements for real estate transactions, strict rules on real estate advertising, as well as the liberalization of visa legislation and business conditions.
Numbers. At the same time, Dubai demonstrates the highest indicators in the Emirates. According to the Dubai Land Department, in August 2022 alone, the total volume of transactions amounted to 23.7 billion dirhams ($6.45 billion), which is 58.9% higher than the figures for the same period in 2021.
The largest number of transactions in August:
35% accounted for properties worth up to 1 million dirhams ($272,000)
33% of sales were properties worth up to 2 million dirhams ($544,500)
15% – up to 3 million dirhams ($816,700)
11% – up to 5 million dirhams ($1.36 million)
7% – more than 5 million dirhams ($1.36 million).
Quote. According to Nikita Kuznetsov, CEO of Metropolitan Premium Properties, the supply and demand dynamics are in relative equilibrium with such intense transactional activity. Coupled with growing confidence in the market and increasing its transparency, it creates prerequisites for sustainable growth and maintaining investment attractiveness in the long term.
According to experts, real estate transactions annually generate about 5.5% of the UAE's GDP, and the cumulative growth of the market in 2022-2027 will be more than 8%.
Propreties for sale in the UAE:
Источник: пресс-релиз Столичная недвижимость Премиум-класса
Source: Metropolitan Premium Properties press release
Photo by Darcey Beau on Unsplash