Switzerland welcomes investors in real economic activities and useful projects. If your investment is regarded as an economic benefit, you can even expect active support from the Swiss authorities, both for the project itself and for your residence application. What kind of documents do you need for that? How long does the process take? Let's find out.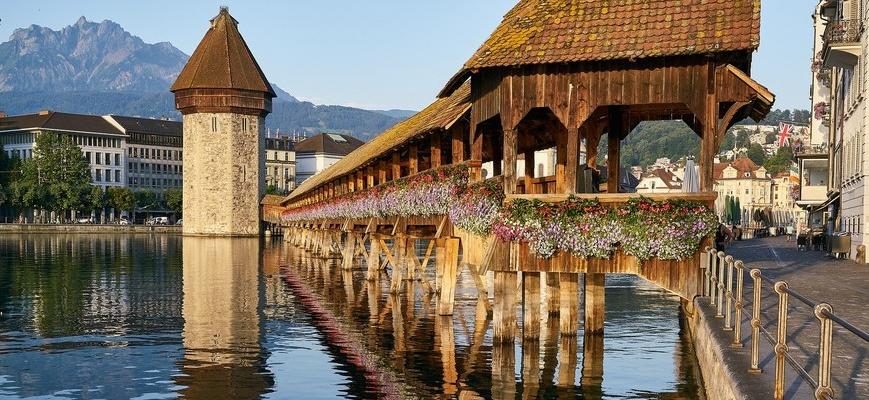 Author:
Ulrich Knappe
Director of the Investment Department
Benesteem Executive Consulting
Economically useful investment projects in Switzerland start from €10 mil. With this you will get a permanent resident permit for you and your family, and also long-term profits in the world's undisputed top safe-haven destination.
About the program
A foreign investor can get a residence permit in Switzerland, if this is in the interests of the economy as a whole. The applicant must maintain existing jobs or create new jobs within the country. The investment has to improve the economic structure and provide long-term benefits for the region. 
There are no strict numbers on the exact amount of investment or the number of jobs which must be created. However, our experience shows that meaningful projects under this program require at least an investment of 10 mil CHF. 
To be a self-employed manager in the sense of this program does not mean that you have to engage in the daily business operations of the company of your investment. It is enough that you carry the economic risk of your investment, and that you control the strategy and the major decisions of it. For instance, as a supervisory member of the board. 
The residence permit type B ("Aufenthaltsbewilligung") is first issued for a period of one year and then prolonged for each 2 years. After 10 years of residence in Switzerland, the investor and his family may apply for a residence permit type C ("Niederlassungsbewilligung"), which does not need any more prolongations and will be valid "forever". 
In addition to this, the family will be integrated into the Swiss social security system of world-class medical insurance and pension funds. 
This program is the favourite tool for wealthy non-European foreigners planning to relocate to Switzerland, because the chances for success are very high. There is also an excellent state support, if the investment project is really interesting. It exists since 2008. 
Program Features
Minimum Investment Amount: 10 mil CHF (approx. €10 mil)
Return on Investment: Long-term. Investment must be profitable and shall generate jobs and taxes
Visa-free Schengen: Unrestricted travelling within the European Schengen area
Relocation to Switzerland: Required, but very generous rules for out-of-country stays
Tax residence in Switzerland: one of the main advantages of the program 
For the whole family: Spouse, children and parents
Permission for work: Business, employment and study for the whole family of an applicant
Processing time: about 5-8 months
Unlimited validity: no renewal necessary, valid "for ever" 
Citizenship: Possibility to obtain a Swiss passport after 12 years
Social security:  the whole family will be covered by Swiss medical insurance and pension fund 
High quality of Life: Safe living, healthy climate, high-class lifestyle in the heart of Europe 
Investment Options
Private Equity
Commercial Realty
Start-up Business

10 mil CHF
Buying a controlling majority of an already existing Swiss corporation and ensuring the continuation and/or expansion of its business

20 mil CHF
Buying or building a commercially active property, which maintains or creates jobs and regional economic importance. Typically, hotels or similar touristic properties like chalet resorts.

10 mil CHF
Founding and/or financing a start-up business in fields of IT, bioscience, pharmaceutics, artificial intelligence, precision engineering and so on. Typical venture capital financing.

Medium risk investment

Low risk investment

High risk investment with extraordinary chances for profit
Your relatives may also get a residence permit. First of all, it is your spouse. You connection must be proved with marriage certificate or a document about legal partnership. Your children up to 21 years of age can can residency with you. Older children can apply with you, if they are still studying and/or financially dependent on you. Finally, your parents can get the permit as well in case of economic support from your side.
 Requirements
To apply for Swiss residence the applicant must present an investment project and prove its usefulness for the country's economy as well as provide necessary funds for investments. They also need the knowledge and experience in the field of investments or secure the services that specialize in Swiss investment. Specific language skills are not required. The applicant is not allowed to have a criminal record.
Documents 
Investor
Family Members 
Funds/Investment Project

Valid passport 
Valid Swiss visa, normally a Schengen visa
2 passport photos
Proof of appropriate accommodation in Switzerland, e.g. a rental contract for a flat
Certificate of a clean criminal record from the country of the last residence

Valid passport 
Valid Swiss visa, normally a Schengen visa
2 passport photos 
Certificate of a clean criminal record, from the country of the last residence for each adult member of family
For a spouse: certificates of marriage or registered partnership 
For children: birth certificates 
For parents: birth certificates of birth for investor and a spouse
Proof of appropriate accommodation in Switzerland, e.g. a rental contract for a flat
Proof of sufficient continuous income to economically support the family members 

Detailed business plan, showing the economic benefits, the number of jobs created or maintained and the expected profitability of the investment project. 
Company agreement of the corporation, which will be founded.
Any type of a legal entity, (the most common is Aktiengesellschaft (AG, joint stock company))
Shareholders may be private or legal entities (e.g. holding structures like Liechtenstein Stiftung), which allows for tax optimization.
Proof of investment funds by fluid assets (either in a Swiss bank or an internationally recognized major bank)
Proof of legal ownership of the investment funds. This will be required by law for the compliance check (KYC-check) at a Swiss bank handling the financial transactions
Investor's CV, describing investor's ability to perform the necessary management tasks, or contract with an investment consulting firm.
 Additional Expenses
Cantonal processing fee for residence permit, for each applicant: approx. 100,00 CHF (varies from canton to canton)
Translation to German: approx. 1,500 - 3,000 CHF, depending on the amount of documents. Must be done by a state-certified translator. The average price is 250 CHF per page. Documents in English, e.g. from foreign banks or law firms, are generally accepted. 
Legal fees and costs for company incorporation: 5,000 - 15,000 CHF, depending on the complexity of the legal structure
Lawyer fees, tax counselling and consulting fees for development and writing of the business plan, negotiations with state authorities, handling of paperwork, general project management: from 25,000 CHF for simple standard projects to 250,000 CHF for complex, large-scale private equity investments.
Rights and Obligations
There are plenty of rights for an applicant and their family. Although there are several obligations that must be complied fully, it is not hard to do so, if you plan to stay in Switzerland as long as possible. 
Rights of the applicants
Permit type B to take residence in Switzerland, which can be prolonged every two years (usually just a formality).
Option to apply for an unlimited residence permit type C after 10 years of uninterrupted residence. 
Citizenship after 12 years of living in Switzerland, the investor and his family may apply for Swiss citizenship. The procedure requires good knowledge of the local language, Swiss culture and traditions, and a perfect integration into Swiss social life.
Labor permit in Switzerland for the investor and their spouse, employed or self-employed.
For children below 18 years: right and obligation to visit kindergarten and school in Switzerland.
For youth: right to study in Swiss public universities for free. 
Borderless travelling inside the Schengen area.
Up to 180 days stay in any country of the Schengen zone within a year. For instance, you might spend the summer months in the South of France.
Right to buy 2 properties in Switzerland for personal residential use. This is normally not allowed for non-resident foreigners ("Lex Koller").
Full benefits from the Swiss medical insurance with worldwide coverage for all members of the family. 
Benefits from the Swiss state pension fund ("AHV") after retirement age (65 years for men, 64 years for women) for the investor and their spouse, according to the payments made during active business life. 
Obligations of the applicants
To implement the investment project as outlined in the business plan, and keep it operative.
To keep an active residence in Switzerland, where you spend at least six months per year.
To pay contributions to the Swiss social security insurance for each member of your family, pension fund insurance for each adult member below age of 65.
The whole process of obtaining residency takes up to 10 months. 
Check out these links for more detailes:
Federal Act on Foreign Nationals and Integration
Setting up a company as a citizen of a third state