Almost every publication about Seychelles describes this country as paradise. Everything is heavenly there - from nature to tax legislation. However, there are plenty of rules to follow before you become a proud property owner in Seychelles.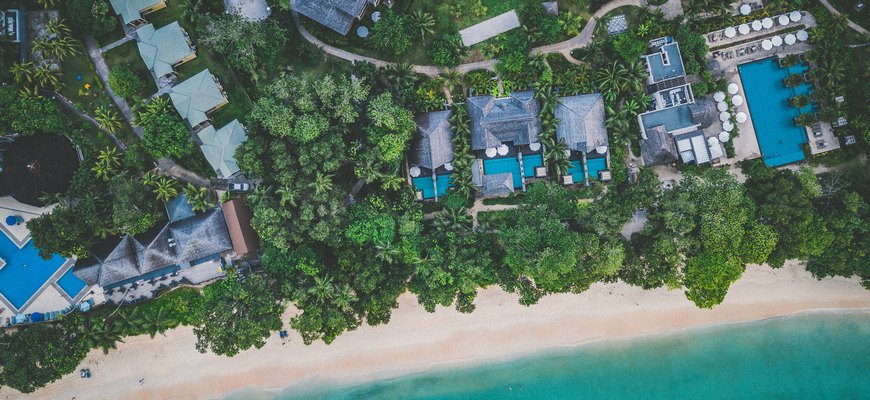 Seychelles is famous for its tropical climate and cool ocean breeze. Some people choose this country as their holiday home, others want to reside here for the rest of their life. Nevertheless, all potential buyers must remember that the citizens of Seychelles are the priority in the eyes of the government. Therefore, foreigners must learn certain rules to avoid complications in the purchasing process.
Do you need a visa to travel to Seychelles?
Actually, no. Seychelles is a visa-free country except for Kosovo passport holders. But before coming to the country, you must get a valid Travel Authorization from the Seychelles Electronic Border System. While you can find all requirements on the website, note that you need to apply only up to 5 days before the trip.
That is pretty much everything you need to do, and it's very convenient.
Can foreigners buy property in Seychelles?
Every property sale in Seychelles is approved by the government. As a foreigner, you are not allowed to purchase properties owned by the state.
You can only buy real estate for residential purposes. In case of interests in commercial properties, the government can grant you a long-term lease, but not sell into full ownership. The same rule applies to certain islands: you can choose any of 100, but far not each of them allows full ownership.
But worry not, with such a variety you can consider many places for buying property in Seychelles. Moreover, there are 2 most popular and developed islands out there - Eden Island and Praslin.
Finding your real estate agent and a notary is not an obligation. But due to legislative complications, it is better to find specialists just to keep your mind in a peaceful state.
How much do you need to buy property in Seychelles?
Even visitors to Seychelles must have enough money on them for the whole stay. So it makes sense that foreign buyers need to have a security deposit of at least USD 80,000 in the Central Bank of Seychelles.
A bank deposit certificate is one of the documents you must submit to buy property in Seychelles. It proves your financial means to buy or build an acceptable home.
Several obligatory payments come hand-in-hand with property purchasing:
Stamp duty. For foreigners, it starts at 11%,
The transfers tax. Adds up to 5%,
A processing fee to the Office of the Principal Secretary. About 1,5%,
Notary fees. Around 2% of the total amount.
What can you buy in Seychelles right now?
How difficult is the property purchase process in Seychelles?
Step 1. Checking the property
You found a property. You like it. Time to do a title search: check every mortgage duties or active litigations. To see these, verify the property with the Land Register in Seychelles.
Step 2. Buying permission
You need to apply to the Ministry of Land Use and Habitat to get buying permission. Don't forget to provide your ID, a certificate of no criminal record, proof of residents, and, of course, prove your funds.
Do not forget to conduct your due diligence. You are not obliged to do it, but it is better to know in time that the property you chose is in a good state.
Step 3. The purchase agreement
The third step requires a notary, who will help you to make the contract. Both you and the buyer need to sign in within a month. After that, the stamp duty is paid. The notary sends the agreement to the Registrar for approval.
Can I get a residence permit for buying a property in Seychelles?
Yes, and no.
Buying any property in Seychelles does not give you the right to a residence permit.
But you can get one by making an investment of USD 1 million or more towards a new or pre-existing business, and get benefits from this business for 5 years at least.
Recently, Seychelles has started to issue citizenship to those who invest in local businesses from $1 million and live in the country for 11 years and not be absent for more than a year continuously.
So, once again, buying property is not the way to get a residence permit in Seychelles.
In conclusion
You do not need a visa to travel to Seychelles, only a valid Travel Authorization.
You cannot buy state-owned property as a foreigner.
Every property sale in Seychelles is approved by the government.
You must open a local bank account with a security deposit of at least USD 80,000.
Do not underestimate the role of a real estate agent and a notary, they can be very helpful.
Buyers pay all purchasing taxes.
Conduct due diligence on the property you want to buy.
Photo: Rajesh Chetty