On January 11, 2022, Henley&Partners published the World Passport Index for the first quarter of the year.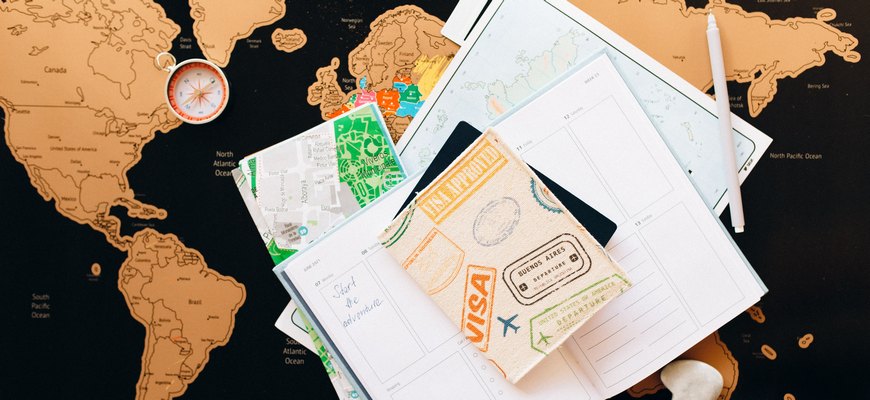 What happened? The latest results of the World Passport Index from Henley&Partners show the largest gap in visa-free travel opportunities since the index was first created 17 years ago. Passport holders of two Asian countries, Japan and Singapore, can now enter 192 destinations without a visa or with a visa on arrival, which is 166 more than Afghanistan - the last place on the index.
Background. Henley&Partners Passport Index ranks world passports by the number of visa-free destinations. According to historical data, on average citizens could visit 57 countries in 2006 without first obtaining a visa. Today, this number has risen to 107, but there is an overall increase in the growing inequality between the countries of the Global North and the Global South. For example, citizens of Sweden and the United States can visit more than 180 destinations without a visa, while passport holders of Angola, Cameroon, and Laos can travel without a visa to only 50 destinations.
Passports of Singapore and Japan share first place in the Index (192 visa-free destinations), Germany and South Korea share second place with visa-free access to 190 countries.
Quote. Chris Kälin, the founder of the consulting company, said: "Passports and visas are tools that affect social inequality around the world, as they determine the opportunities for movement around the world. The borders in which we were born and the documents to which we are entitled are as random as the color of our skin. Wealthier states should encourage positive internal migration to help redistribute and balance human and material resources around the world."
Dr. Andreas Brauchlin notes that health and vaccination status affects the ability to travel as well as a citizen's passport: "The citizenship or residency continues to determine access to nationally approved vaccines, while the absence of an internationally recognized vaccination passport limits mobility. Living in the "wrong" country can seriously affect access to business, healthcare, and medical services, as well as deprive people of the opportunity to move freely around the world."
| Place in the rating | Country | Number of visa-free destinations |
| --- | --- | --- |
| 1 | Singapore, Japan | 192 |
| 2 | Germany, South Korea | 190 |
| 3 | Spain, Italy, Luxembourg, Finland | 189 |
| 4 | Austria | 188 |
| 5 | Portugal | 187 |
| 6 | Switzerland | 186 |
| 7 | Greece, Malta | 185 |
| 10 | Latvia | 181 |
| 14 | Cyprus | 176 |
| 25 | Saint Kitts and Nevis | 157 |
| 30 | Antigua and Barbuda | 150 |
| 31 | Saint Lucia | 146 |
| 33 | Grenada, Dominica | 144 |
| 35 | Ukraine | 141 |
| 43 | Montenegro | 123 |
| 46 | Russia | 119 |
| 48 | Georgia | 115 |
| 50 | Turkey | 110 |
| 65 | Belarus | 79 |
| 68 | Kazakhstan | 75 |
| 74 | Azerbaijan | 69 |
| 78 | Armenia | 65 |
| 111 | Afghanistan | 26 |
Source: Henley&Partners Press Release
Photo: Nataliya Vaitkevich