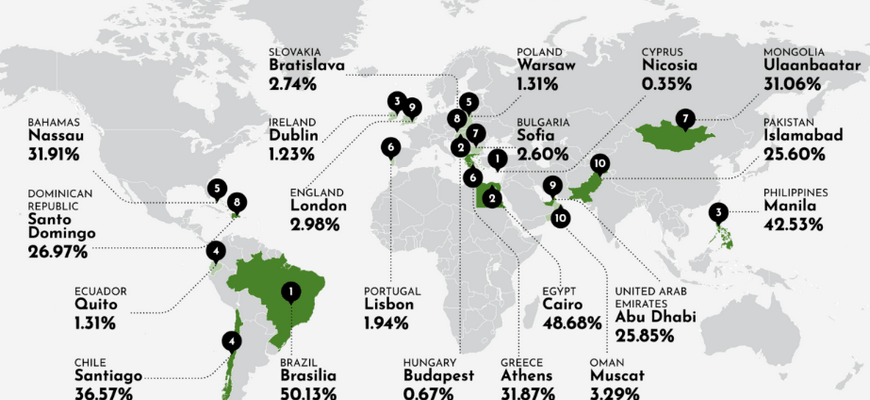 What has happened? The MoverDB.com web-portal, which provides independent information about international transport companies and the costs associated with moving abroad, has formed an interesting rating.
How did they count? To calculate the percentage around the world, MoverDB.com began by finding popular local real estate websites in each capital city, adjusting the price filter and recording the number of lost-cost and high-cost properties. 
The experts defined low-cost housing as that which costs less than half the average cost of a residential property in each city, and expensive housing as that which costs more than twice the local average price.
TOP-10 cities in the world with the largest share of low-cost housing:
Source: MoverDB